Smarties are a simple sugary candy that I definitely like, probably mostly because they're a candy that is so easily portioned and one I don't tend to eat an entire bag of at a time. But they're pretty good, and are one of my favorite candies to give out on Holidays as they're free of all common allergies and are vegan so everybody can enjoy them!
Thankfully Smarties are vegan as they contain no animal products.  In fact, the company that produces them actually has on their website that they're vegan and demonstrate that they know what that means.
So some potentially non-vegan but often vegan ingredients such as the sugar used in candies or Calcium Stearate are in fact vegan in Smarties.                                       The full ingredient list for Smarties is: Dextrose, citric acid, calcium stearate, natural and artificial flavors, red 40 lake, yellow 5 lake, yellow 6 lake, and blue 2 lake.
What about in other countries like the UK or Canada?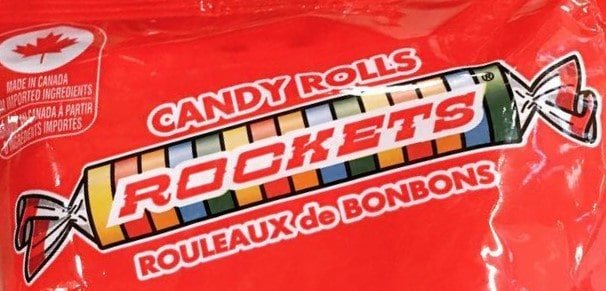 Smarties are vegan everywhere they're sold, including in their other brand names such as "Rockets."
Off-brands are not always vegan but generally are vegan, but from my experience don't taste as good as the original smarties, but maybe that's just me. Rocket candies are vegan though, so long as they're made by either Ce De Candy Company or Smarties Candy Company, as others may use a different recipe that contains animal products.
Where can you buy Smarties?
It should be pretty easy to find smarties as they're sold at almost every drug store or larger retailer such as Walmart. They're also sold in most discount and dollar stores.  You can also find them online such as places like Amazon as well although often times they're a bit more expensive per ounce, albeit not by much. (Check Price) You can also find them at some movie theaters now, although not consistently at any specific ones as far as I could find.
Internationally you can find them mostly at big box stores like Walmart and smaller candy-specific shops, but that's about it unless you try to buy them online.