There are many places to satisfy your Mexican food craving when you are in a rush. Del Taco, Jack in the Box, and Taco Time are a few of them. However, the most well-known place for cheap Mexican food on the go is probably Taco Bell. 
Taco Bell is the ideal place for a late-night bite to eat. They are open till 2 AM in many locations. They have a pretty decent menu that is easy to adapt to your vegan lifestyle. I enjoy the simplicity of it.
Taco Bell comes out with nacho fries every now and then too. If you have been vegan for a little while, you probably already know that, at many restaurants, the only thing that we can have are french fries. In most cases, this fried food is just fine for us.
What about the french fries at Taco Bell? We may have to ditch the nacho cheese, but what about the seasoned fries themselves.
Taco Bell seasoned fries ingredients
The nacho fries at Taco Bell come seasoned with bold Mexican spices and a side of nacho cheese for your dipping needs. 
As a vegan, you probably already know that you need to have them hang onto that nacho cheese. Some people may believe that because this cheese is so processed, it might just be fake, but it's not. To be clear, let's list out the ingredients in this nacho cheese sauce. 
The nacho cheese sauce contains:
Nonfat milk
Cheese whey
Water
Vegetable oil (canola oil, soybean oil)
Modified food starch
Maltodextrin
Natural flavors
Salt
Dipotassium
Phosphate
Jalapeno puree
Vinegar
Lactic acid
Cellulose gum
Potassium citrate
Sodium stearoyl lactylate
Citric acid
Annatto
Oleoresin paprika (VC)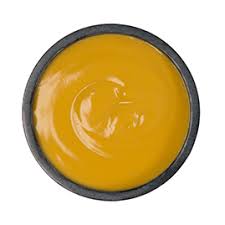 The milk used in this cheese is certified vegetarian, but it is not vegan. Simply ask for no nacho cheese, or if you are ordering with a friend who consumes dairy products, you can pass it along to them. 
You can dip your fries in any of their vegan sauces instead. These include breakfast salsa, diablo sauce packet, fire sauce packet, hot sauce packet, mild sauce packet, and red sauce packet.
Now that we have the cheese out of the way, you should be free to enjoy the french fries right? Let's find out. 
The fries at Taco Bell include:
Potatoes
Vegetable oil (canola, soybean, sunflower, palm, and/or cottonseed)
Enriched flour
The seasoning on the fries at Taco Bell includes:
Maltodextrin
Garlic
Paprika
Sugar
Onion
Salt
Paprika extract (VC)
Citric acid
Disodium guanylate & inosinate
Spices
Aged cayenne red peppers
Vinegar
Natural flavors
Also, keep in mind that these fries are prepared in canola oil. They are made with the same fryers used for other Taco Bell menu items, so there is always a risk of cross-contamination.
So, are Taco Bell seasoned fries vegan?
When I first saw this ingredient list I was a little blown away by just how long it was. There is no reason for french fries to contain so many things, but what else would we expect with fast food? Among that long list of ingredients, there doesn't seem to be anything that would be considered unsuitable for vegans.
The only ingredient on this list that stands out is natural flavors. This pesky ingredient is one that strict vegans tend to avoid. When something contains natural flavors, it could contain just about anything. 
According to the FDA, natural flavors can come from spice, fruit, fruit juice, vegetables, vegetable juice, edible yeast, herbs, bark, bud, root, leaf, and other plant materials. In those cases, natural flavors would be considered vegan-friendly, but they can also come from meat, seafood, poultry, eggs, dairy, or fermentation products. 
What other vegan options are available at Taco Bell?
The nacho fries at Taco Bell come back for a limited time every now and then, but what about the vegan menu options that are always available? Great question. Taco Bell has a handy blog post about eating vegan at their restaurant. To summarize the vegan menu at Taco Bell, feel free to order: 
Black Bean Crunchwrap Supreme (remove sour cream and nacho cheese sauce)
Bean Burrito (make it fresco)
Veggie Power Menu Bowl (remove the cheese, sour cream, and avocado ranch sauce)
Cinnamon Twists
Crunchy Taco or Soft Taco (make it fresco, remove seasoned beef, add black beans)
Black Beans
Rice
As you can see, if they are out of fries when you head into Taco Bell, there are still plenty of vegan-friendly options for you to enjoy. 
Frequently Asked Questions
Are Taco Bell seasoned fries vegan?
Taco Bell seasoned fries are generally considered vegan, but there is a risk of cross-contamination. They also contain natural flavors which makes it difficult to determine if they are completely vegan or not.