Being a vegan is easier in some parts of the world than others and generally quite simply done in the US. Surprisingly, Houston is one of the many cities in America that offers more plant-based options than you could dream of. While it may have a reputation for being a heaven for meat lovers, times have changed, and the enormous city in Texas caters to any dietary preference.
Whether you are a local in Houston, Tx, or visiting for a weekend away and wondering where to eat out as a vegan, this guide is for you!
Vegan food in Houston
Eating a plant-based diet has gotten incredibly easy over the years. Enjoying tasty, nutrient-rich meals without harming any animals in the process is certainly not too much of a challenge in Houston, Texas. Supermarkets carry a wide range of plant-based products, and you can find a vegan option or two at every Starbucks and Chipotle. But there is no need to limit yourself to just a few options when you could have a full vegan menu!
Best vegan restaurants in Houston
When looking for places for vegan food in Houston on Happycow, you see 362 results. Not every one of them is heaven for vegans, as some are more vegetarian-friendly than vegan-friendly. But it's still impressive that hundreds of eateries offer plant-based options. And a whopping number of 22 are entirely vegan!
All the restaurants listed in this article are 100% vegan and 100% worth checking out. However, they aren't listed in any specific order. You cannot compare a vegan burger to a green smoothie or ramen to a raw salad, can you? So, what are some must-visit places in Houston for a vegan?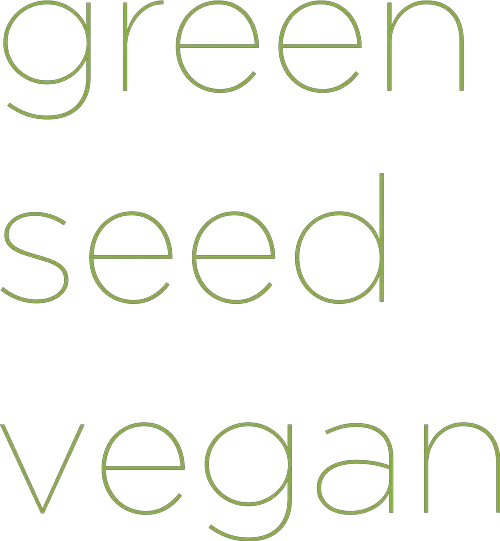 As you can probably assume from the name, Green Seed Vegan is a brilliant choice for health-conscious vegans. The black-owned restaurant proudly shows that eating healthy doesn't need to be boring. 
Opened in 2012 and still going strong ten years later, the fast-casual diner/juice bar offers a wide menu both vegans and those curious about plant-based cuisine enjoy.
What I love about Green Seed is the wide range of different options. But their paninis and smoothies are worth a special mention! And I never thought I would be impressed by a fresh pressed juice, but their raw juices are surprisingly full of flavor.
Not only is Green Seed superb for vegans, but it's also easily accessible for raw vegans and gluten-free folks. Nearly everything can be made gluten-free – they even serve gluten-free desserts. And you don't have to limit yourself to a salad as a raw vegan – while many salads are available, you could also devour some tacos or a burger.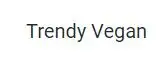 Whether you are an Asian cuisine-lover or not, Trendy vegan at Richmont Avenue is a must-try for every vegan! Their Asian-style menu is full of tasty bites and filling entrees, wide enough to offer you something new for every visit you make.
As with most Asian restaurants, you can find plenty of appetizers to fill up on when not that hungry. Spring rolls are a classic – and their veggie boa and pan-fried dumplings take your tastebuds on a journey. The list of main dishes and bento boxes is even longer than the one for appetizers. And, of course, the menu is not missing a couple of soups and salads, either.
What makes Trendy Vegan even better is its interior. The restaurant is very aesthetically pleasing and, dare I say, Instagrammable. Who doesn't love little green plants around when dining out? And their colorful artworks on the walls really bring it all together.

The first-ever vegan bakery in Houston, Texas! Finding vegan-friendly baked goods can be challenging, as eggs and dairy are staples in baking. But not only are Sinfull bakery's products plant-based, but they are also delicious. Just thinking about my last visit makes my mouth water.
And it's worth mentioning that their coffee menu is just as impressive as their cupcakes and pop-tarts. Whether you love a classic cappuccino or have a sweet tooth – the bakery has you covered. Do yourself a favor and try their cinnamon roll latte – it comes served with a mini cinnamon roll!

Houston is one of the many cities where you can find a Loving Hut restaurant. The fast-growing international restaurant chain prioritizes healthy and cruelty-free food. High-quality and clean ingredients are used for flavorful Asian and American-inspired dishes. 
Noodles, fried rice, burgers, and wraps are just a few examples of what Loving Hut offers. 
The vegan restaurant has plenty of smaller bites and appetizers to snack on and enormous portions to fill you up. There is something for every taste profile – spice lovers won't be disappointed either.
The name of the restaurant chain perfectly describes the service too. Loving Hut is known for its friendly staff and good service. And let us be honest – pleasant service always makes a dining out experience better.
Mo's Better Brews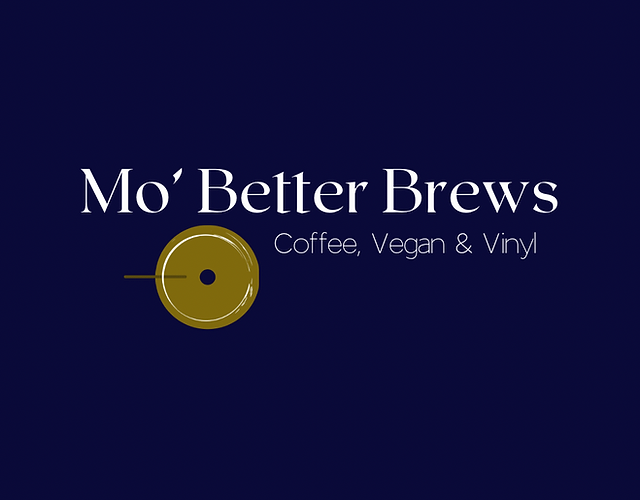 You'll find a lively cafe at Southmore Blvd, in the heart of the museum district. Mo's Better Brews is a creative space offering plenty of breakfast, brunch, lunch, and dinner options. And everything is suitable for plant-based folks as it's one of the 100% vegan restaurants in Houston!
The range of options found on their menu is impressive. Mo's offers classics such as sandwiches, avo toasts, and acai bowls. But they also surprise us with pancakes and waffles that can be ordered sweet or savory. And don't miss out on their starters, entrees, and desserts!
Mo's Better Brews isn't like your average cafe. The vegan restaurant is relaxed yet full of life and a regular spot for a community of people. The garden and DJ make it a perfect place for eating out in the summer.

You can't go wrong with a good serving of Mexican food, and Veegos does just that. The Mexican restaurant is another fully vegan place in Houston and proves that you don't have to miss out on anything as a vegan.
The casual eatery has an interesting industrial style, featuring graffiti-style artwork on the walls. It makes a catchy background for snapping pictures of your vegan dishes.
And the food doesn't disappoint either! You can expect delicious enchiladas, quesadillas, and tacos as appropriate to any Mexican restaurant.
The vegan taco meat they serve is so good! But the tacos can't be compared to their pozole. To try it, drive to Veegos on the weekend, as the pozole is available from Friday to Sunday. And their mole fries are another menu item worth bringing into the spotlight!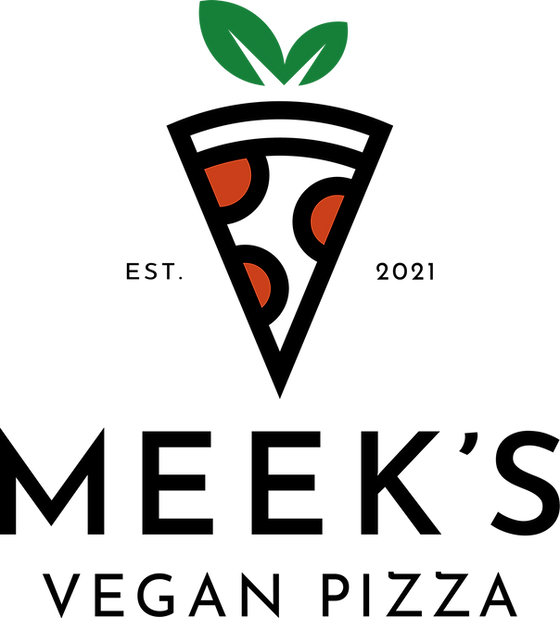 Getting your hands on a vegan pizza isn't as challenging anymore as it used to be. And thanks to the rise of plant-based meat and cheese alternatives, we no longer have to be satisfied with some tomato sauce and a few veggie toppings.
Meek's Vegan Pizza is heaven for every plant-based pizza lover. The 100% vegan, cruelty-free and black-owed pizzeria in Houston allows you to dine out or order in.
You can choose between the classics and chef's specials or take control in your own hands and build your own.
Meek's Pizza provides us with anything we could wish for on a pizza. 
The pizzeria offers several different plant-based proteins such as vegan sausage, seitan pepperoni, and beyond meat. Choose between fresh veggie toppings – whether you're in the mood for mushrooms, bell peppers, red onions, olives, or fresh basil. And now the best part – Meek's cashew cheese is hands down one of the best vegan cheeses out there!
Cascabel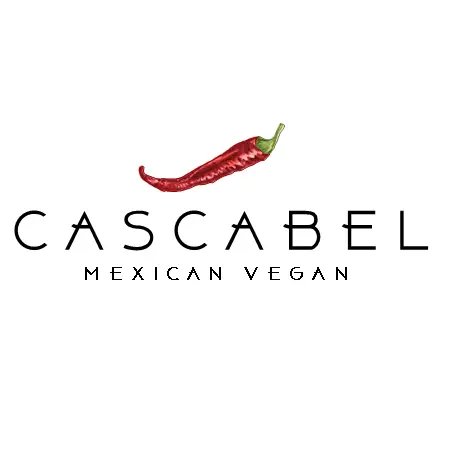 Last but not least, we have Cascabel. Like Veegos, Cascabel is a Mexican restaurant that does Mexican food the vegan way. The colorful menu offers appetizers, filling plates, salads, soups, and sides – choosing between everything is hard! But the good news is, you'll be satisfied with whatever you order as everything is so appealing. 
Cascabel is the type of restaurant you can go to with your vegan and omnivore friends. The tex mex spot serves many different plant-based meat alternatives, and trust me, your omni friends won't miss the real thing.
Frequently Asked Questions
None of Houston airports have a fully vegan restaurant, but several restaurants carry vegan options. Most restaurants in Houston airports have something for vegans. For example, Freshii and Blaze Pizza at IAH airport