There'sThere are very few vegan-friendly options available at Cracker Barrel, so few that it's pretty much impossible to have a real meal as a vegan at Cracker Barrel. You can have a pretty alright snack at Cracker Barrel, well if you like Baked potatoes, as that's pretty much your only vegan-friendly option to choose from.
Until now! This summer, Cracker Barrel introduced the impossible sausage.
That's a bit of a hyperbolic statement; there are a few other vegan options to choose from that we'll go over below, but to put it simply, avoid eating at Cracker Barrel if you're a vegan. However, the impossible sausage is worth a try! Everything else is not so tasty, or enjoyable experience. So, if it doesn't work for you, better if you hit up a different "breakfast" place like Ihop which has pretty ok vegan options, or Denny's which has amazing vegan options.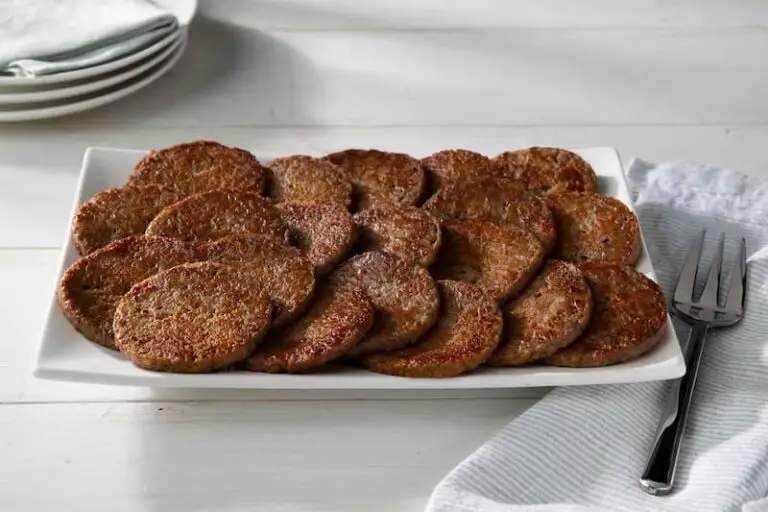 Source: https://www.crackerbarrel.com/
[UPDATE] New 100 percent plant-based option
On August 5, the American restaurant chain made the following social media post, that blew up their page. In a few hours, the post gained over 20.000 comments. What is it about? Well, they finally introduced a new 100 percent vegan menu item! Since then, Cracker Barrel offers Impossible Sausage Patties for Its "Build your own breakfast" option.
On the contrary, they do not have dedicated cooking surface for plant-based items, so the cross contamination is a huge downside.
Vegan Side Dishes at Cracker Barrel: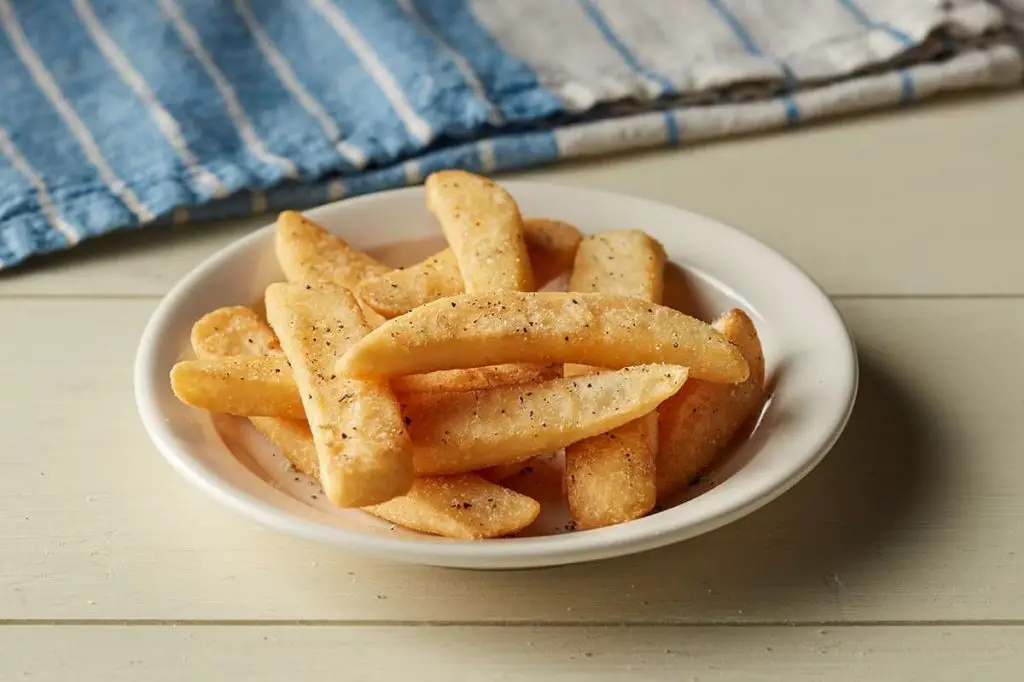 Plain Oatmeal (Specify to make it with water)
Plain Grits (Specify to make it with water)
Fresh Apple slices
Fresh Seasonal Fruit Cup
Plain Baked Potato
Plain Baked Sweet Potato
Homestyle Fries
Tater Rounds
Multigrain Toast
Country Vegetable Plate
Pinto Beans
Breaded Fried Okra
Fried Apples (It's technically baked, so free from cross-contamination)
Fresh Steamed Broccoli
Mixed Greens Salad (No Croutons or Cheese, pick vegan dressing below)
That's everything vegan (other than drinks and sauces/salad-dressings) available at Cracker Barrel currently. While Cracker Barrel's allergen statement claims the other vegetable side-dishes they sell are dairy and egg-free in practice many of the restaurants still claim they use butter, and others claim they use lard or other non-vegan ingredients. Unfortunately, their customer service isn't too helpful, we tried to get some information about their vegan being, but we didn't get any straight answer.
Because of that, we didn't list the other vegetable-entrees as vegan, as generally from what we've experienced, and what others have told us recently, they're generally non-vegan and you shouldn't rely on them being vegan at the location you might be visiting. Feel free to ask them and make your decision from there, but I'd be wary as some people say they've been told it's butter-free then they tasted butter when it was served to them.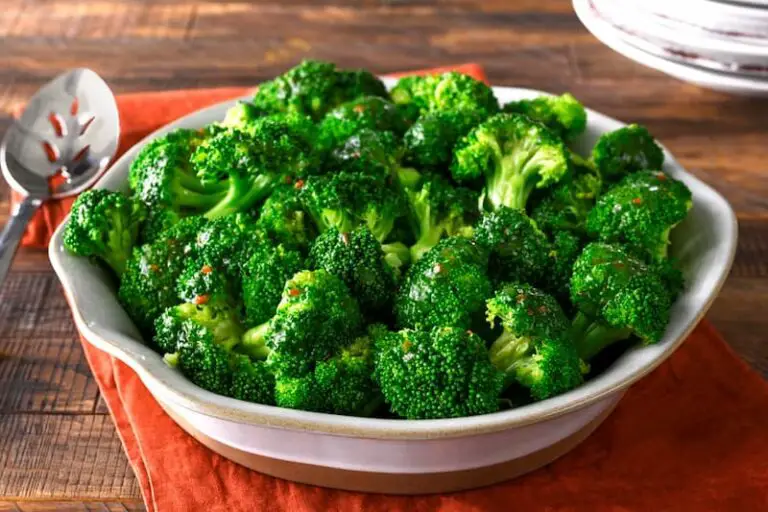 Source: https://www.crackerbarrel.com/
Vegan Sauces & Salad Dressings at Cracker Barrel:
Fat-Free Italian Dressing
Balsamic Herb Vinaigrette
Low-Sugar Fruit Spread
Sugar-Free (Maple-like) Syrup
100% Natural (Maple) Syrup
Thankfully cracker barrel does have a few vegan salad dressings and some maple syrups, so you can have a little more than just a plain baked potato. But I'd still say it's not a good place for vegans to eat since there's no real plant-based/vegan meal options that really make sense and are satisfying.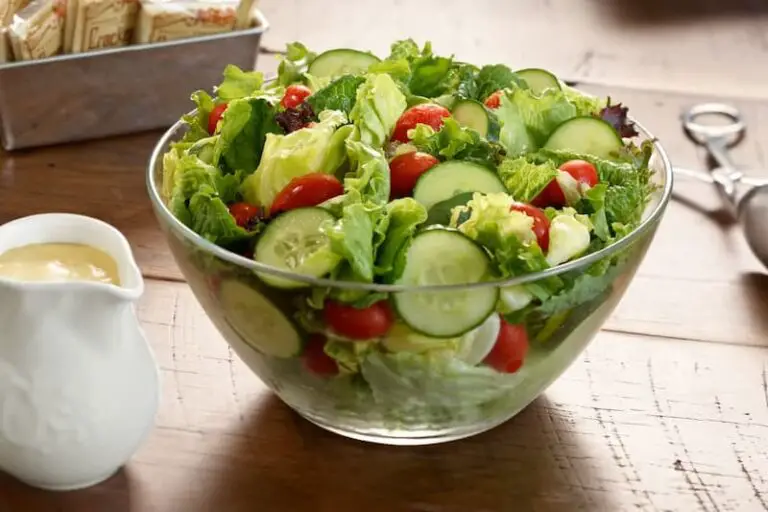 Source: https://www.crackerbarrel.com/
Desserts
There is nothing… as usual. Most of fast food restaurants offer nothing, but some fresh fruits as a dessert without dairy and eggs. Cracker Barrel isn't an exception. The only plant-based stuff there is the "Fresh Fruits side dish".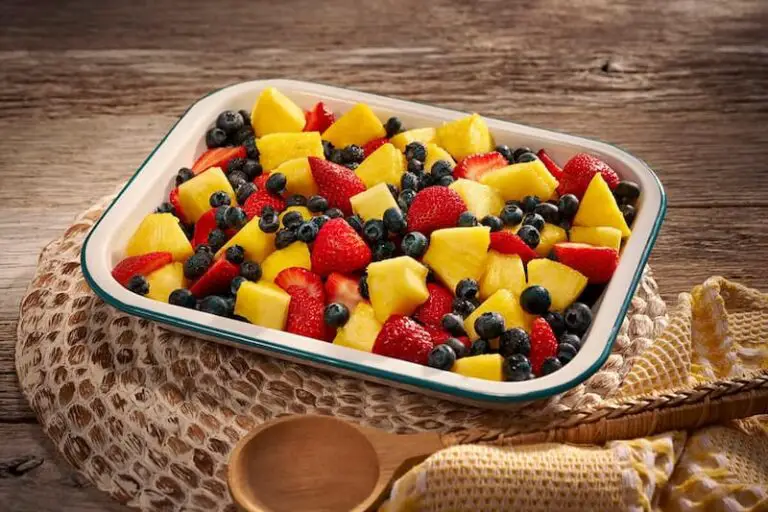 Source: https://www.crackerbarrel.com/
Cracker Barrel Vegan Stuffs altogether
Eating vegan at the Old Country restaurant getting better day by day. The Impossible Sausage is a quite big deal, and with the huge selection of sides, you can have a decent meal there. Their salad selection is quite poor, not even close to an average fast-food place like Panera Bread. While they are using soybean oil, they share the same frier and cooking surface for all of the items. So, if the cross-contamination is a no-go for you, then Cracker Barrel is not for you.
Frequently Asked Questions
Does Cracker Barrel have vegan options?
If you are a vegan, you should avoid eating at Cracker Barrel. They bearly have a few vegan options. There are some vegan side dishes and salad dressings: Plain Oatmeal, Mixed Greens Salad (no croutons or cheese), Beaked Potatos or Homestyle Fries. 
Are Cracker Barrel fries vegan?
Technically, the homemade fries at Cracker Barrel are vegan. They do not contain any anymal by-products. However, you should keep in mind that they fry a lot of stuff at the same place, so cross-contamination is an issue.
Are Cracker Barrel biscuits vegan?
The buttermilk biscuits at Cracker Barrel contain buttermilk, and that is why they are not vegan.
Are Cracker Barrel dumplings vegan?
Unfortunately, the dumplings have milk in them, thus they are not vegan.
Are Cracker Barrel grits vegan?
The plain grits can be made vegan at Cracker Barrel, just ask them to make it with water instead of milk.
Are Cracker Barrel hash browns vegan?
Unfortunately, Cracker Barrel uses meat seasoning for their hashbrown casserole, thus they are far from being vegan.
Are Cracker Barrel pancakes vegan?
Nope, they make their pancakes with eggs and milk, thus they are not vegan.
Is Cracker Barrel cornbread vegan?
The cornbread at Cracker Barrel is made with eggs and milk. It is not vegan at all.