Baskin' Robbins has multiple flavors of vegan-friendly ice-cream and sorbet, adding their first in late 2019 and more throughout 2020 as the demand was proven to be there for dairy-free vegan options at their locations.
Don't worry about going to Baskin Robbins as a vegan, there's plenty of options we'll outline below, from drinks/smoothies (with modifications) to vegan ice creams, to sorbets, to even a vegan-friendly cone — just make sure to avoid Baskin Robbins Waffle Cone as it contains eggs and milk in it — yuck!
Hopefully Baskin Robbins continues adding more vegan options and maybe even makes their waffle cone vegan in the future.
Vegan Ice Cream Options at Baskin Robbins: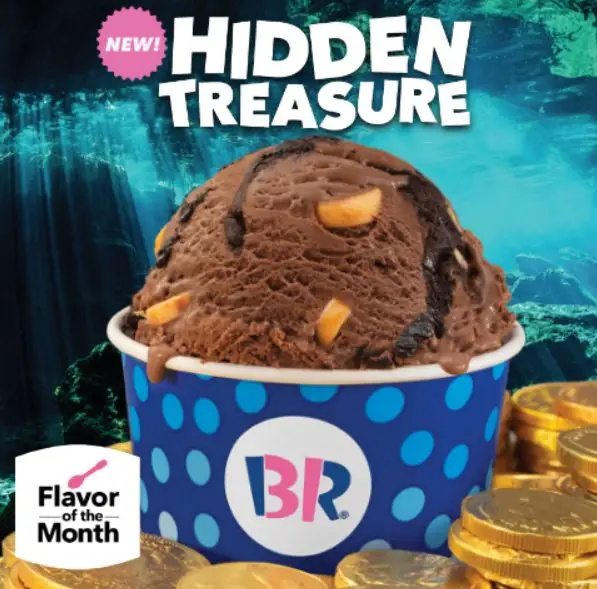 Non-Dairy Fudge Bar (salted dark chocolate with gooey fudge chunks and smooth fudge ribbon)
Unfortunately it looks like all of the original non-dairy ice cream options at Baskin Robbins has been discontinued.
Unfortunately the Waffle-cones at Baskin Robbins aren't vegan-friendly, however you can still get yourself a 'cake cone' or have you ice-cream simply put in a bowl.
Vegan Sorbet-Like Options at Baskin Robbins:
Watermelon Splash Ice (watermelon flavored ice with seed-shaped candy)
Horchata Ice (indulgent cinnamon horchata flavored ice with coconut cream)
Daiquiri Ice (daiquiri-inspired scoop with lime and rum flavored ice)
Raspberry Sorbet (refreshing, indulgent raspberry flavored scoop)
Miami Vice Sorbet (mouthwatering pina colada and strawberry daiquiri flavored scoop)**
Keep in mind not all of these may be available at your local baskin' robbins, especially the Miami Vice Sorbet, which is more of a regional thing — much like with the ice-cream make sure to avoid the Waffle Cones as they contain milk and eggs and opt for a bowl or a "cake cone" instead.
Avoid other Sorbet-like flavors such as the rainbow sorbet, as they contain milk (whey) in them and often other dairy-products. 
If you want to know more about sorbets in general, check out our article here!
Vegan Toppings at Baskin Robbins:
Chopped Almonds
Cookie Dough Pieces
Chocolate Sprinkles
Rainbow Sprinkles
Reese's Peanut Butter Cup Syrup (not crumbled pieces)
Some Baskin Robbins may also have some fruit, but generally most won't which is why we didn't include it above — however if yours does it's obviously vegan, don't worry simply because we didn't list it above
While not healthy I'd highly recommend the cookie dough pieces if you are getting something that'd be suitable with them — they're absolutely obscenely delicious.
Vegan Drinks & Shakes at Baskin Robbins:
Strawberry Citrus Blast (specify no yogurt)

Tropical Fruit Blast (specify no yogurt)
Mango Fruit Blast (specify no yogurt)

French Vanilla Coffee
Original Blend Coffee
Hazelnut Coffee
Box O'Joe Coffee
Dark Roast Coffee
Dunkin' Decaf Coffee
These assume the Baskin Robbins has coffee on their menu — if not simply exclude those, generally most baskin robbins now have coffee thanks to their ownership of dunkin' donuts and thus the coffee partnership. Generally they won't have vegan-milks or yogurt, however some locations apparently do, so if you want it, ask.
That's all the vegan options at Baskin Robbins though — keep in mind that Baskin Robbins does not guarantee that there is no cross-contact between dairy and non-dairy menu items, and that's because both non-vegan and vegan options at Baskin Robbins are prepared in the same area, so if you're extremely allergic to dairy/eggs you should be careful eating here — however potential cross contamination doesn't make something non-vegan.
Are the cones at Baskin Robbins vegan?
Unfortunately the waffle cone and sugar cone at Baskin Robins is non-vegan — however the "cake cone" is vegan-friendly. Hopefully in the future Baskin Robbins makes all the cones vegan, of course, but currently if you aren't into cake cones you should just opt for a bowl — or bring your own vegan ice cream cone.
Frequently Asked Questions