Starbucks is known for its wide variety of coffee drinks. Are you into the classics or have more of a sweet tooth? Either way, the coffee chain has you covered. And they have made it very easy to order your drinks vegan. Many of them are vegan – many more can be made vegan with some modifications. They even have some plant-based food options!
Here is your guide on ordering plant-based at Starbucks and some of my personal favorite vegan Starbucks drinks.
Best vegan Starbucks drinks
Starbucks has more drinks than we can count, but some are better than others. And good news, vegans don't have to miss out on anything! (Just like at Costa Coffe)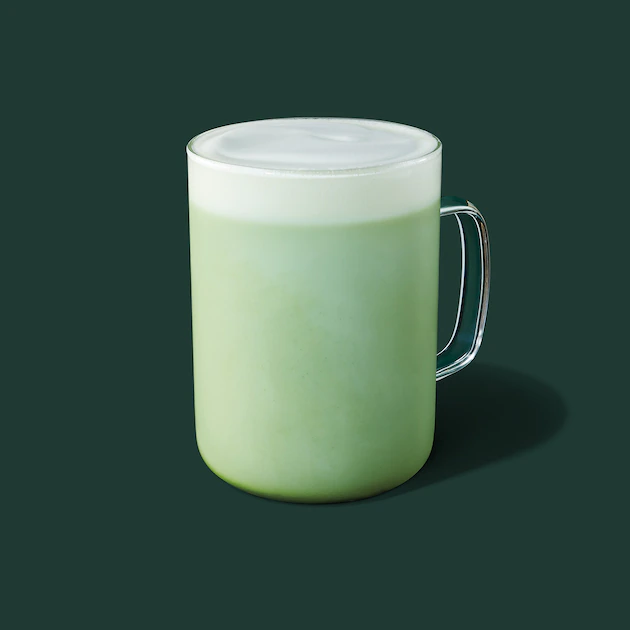 How to order vegan at Starbucks?
Making your coffee vegan-friendly is simple, but there are a few things to keep in mind when ordering at Starbucks.
For anything other than black coffees, ask to swap the dairy milk with a plant-based alternative. Starbucks offers four – get your drink with soy, oat, almond, or coconut milk. But let's be honest, oat milk is superior when it comes to coffee.
Add taste with a few pumps of syrup! The coffee chain has different flavored syrups, and we're happy to say that all of them are suitable for vegans!
Unlike their syrups, Starbucks' sauces are not vegan-friendly (except mocha sauce) as they contain dairy. So, ask the staff to replace the sauce/drizzle with some syrup instead.
Other than their sauces, a few more things found in some of the drinks are not fit for vegan folks. What are they? Let's get straight to it!
Non-vegan things to avoid at Starbucks
While Starbucks is generally vegan-friendly, some ingredients used in some of its drinks are not plant-based. Make sure to opt out of the following things when ordering at Starbucks.
Whipped cream
Sauces – White chocolate mocha sauce, caramel sauce, dark caramel sauce, caramel brulee sauce, pistachio sauce, pumpkin spice sauce. The only vegan-friendly sauce at Starbucks is their mocha sauce.
Cinnamon Dolce Topping
Java Chips
Protein Powder
Frequently Asked Questions
What drinks at Starbucks are vegan?
Many Starbucks drinks are either vegan or can be made vegan. That includes classical coffee drinks such as cappuccinos and lattes, iced coffees, teas, and lemonades.
Is Starbucks matcha vegan?
Yes! Starbucks' matcha is 100% vegan. You can order matcha tea which is just matcha powder and hot water. Or you can get a matcha latte – just make sure to ask for plant-based milk.
Are Starbucks syrups vegan?
Yes, vegans can enjoy the wide variety of syrups that Starbucks offers. Unlike their sauces that are not vegan-friendly, all the syrups are 100% plant-based.
Is Starbucks caramel vegan?
The caramel sauce is one of the non-vegan things at Starbucks. However, their caramel syrup is suitable for vegans.
Is Starbucks cold brew vegan?
Is Starbucks white chocolate mocha vegan?
Unfortunately, the white chocolate mocha sauce is not vegan. Most sauces at Starbucks are not suitable for vegan people, except for the mocha sauce.
Is the pink drink at Starbucks vegan?
The pink drink is, indeed, 100% vegan! The famous Starbucks drink is made from Strawberry Acai Refresher, coconut milk, and a scoop of strawberries.