Dave and Buster's has just enough vegan-friendly options to have a half-way decent vegan meal. Options include a Vegan-friendly burger, many sides, and many other items we'll cover below. To be honest, nothing really compares to Slutty Vegan, but it is okay.
Dave & Busters doesn't seem to respond to our inquiries to them regarding the vegan status lately, and doesn't seem to update their allergen menu much at all, so while I've done quite a bit of leg work trying to figure it out and using the older information I had confirmed by them, it may be wise to confirm the below things with your waiter/waitress to make sure there's nothing new that's vegan-friendly that we missed. If there is, please let us know through our contact page so we can add it here. Thanks.
Vegan Appetizers & Sides at Dave & Busters: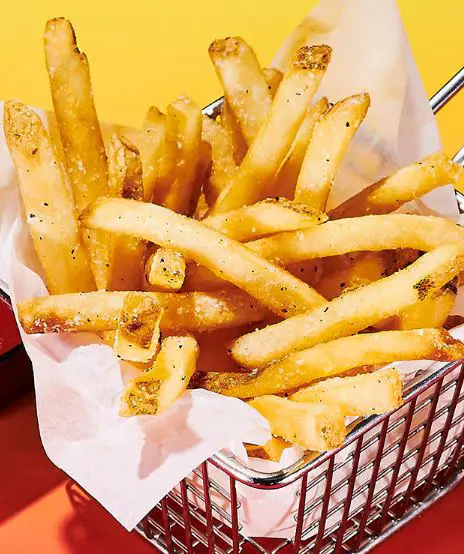 French Fries (cross contamination)
Sweet Potato Fries (Cross contamination)
Tater Tots
Baked Potatoes (not all locations — specify no butter/cheese or ask for it plain)
Steamed or Sautéed Vegetables (Specify no butter)
Guacamole & Chips (Specify no Cheese)
Chips & Salsa (Specify no Cheese or sour cream)
Edamame (not all locations anymore)
Side Salad (specify no croutons or cheese, basically just lettuce)
 As mentioned before, it may be worth asking if they can veganize any other sides they have, as while they didn't have any other vegan-friendly sides or appetisers before they may have added some at some locations that we aren't yet aware of, but a word of advice, always specify no butter or that you have a dairy allergy at Dave & busters as they have a bad habit of putting it in most of their sides. We just got the information, that they are using the same frier for the chicken, the fish, and the fries for sure. So, if cross-contamination is a no-go for you, then fries are not for you. We greatly appreciate your information, Noel!
Vegan Main-Meals at Dave & Busters: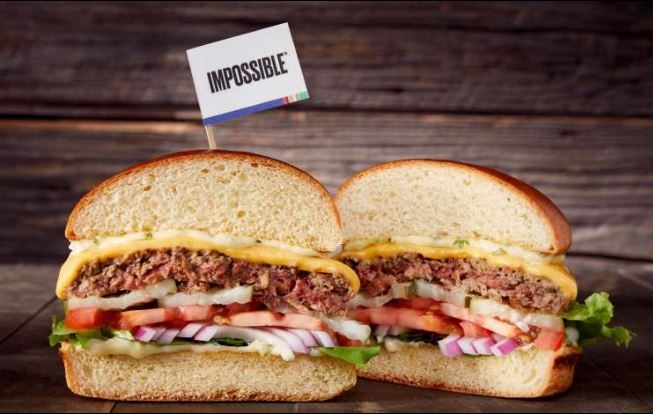 Impossible Burger (specify no cheese, swap bun — see below) –> make sure they have it at your local restaurant!
Veggie Burger (specify no cheese, swap bun — see below)
Plant-based burger (specify no cheese, swap bun — see below)
Portabella Mushroom burger (specify no cheese, swap bun — see below)
Garden Salad (no cheese or croutons, ask about dressings)
Keep in mind they don't have 4 vegan-friendly burgers at Dave and busters — we're including all the above as they're available at different Dave and busters and we're not 100% sure which is available near you, but there should be one of these available.
You'll need to swap the buns out for the wheat bun, as the brochette one contains dairy, and sometimes eggs apparently as well. Or you can get it in a lettuce wrap, or just as a patty if you don't want the bread anyway. It's wise to also specify no butter, just in case, however there shouldn't be butter on any of them.
Oh, and you can also get their allergy menu from here.
Vegan Desserts at Dave & Busters:
As far as we know there aren't any desserts available that are vegan-friendly at Dave and busters — however you can always have yourself a tasty margarita or another sweet beverage as a dessert before going and playing the games they have.
Frequently Asked Questions
Does Dave and Busters have vegan food?
Yep. Depending on your location, you can choose from the Impossible Burger, the Veggie Burger (no cheese, swap bun), and the Plant-based burger.
Of course, they  also have salads, but most importantly, their fries are vegan! 
Are Dave and Busters fries vegan?
Yes, they do not use animal products to fry their fries, thus they are vegan-friendly. On the other hand, they are using the same frier and oil for the chicken and fish. So the risk of cross-contamination is pretty high.
Is Dave and Busters garlic aioli vegan?
Yes, they serve the plant-based Impossible burger with garlic aioli as well, so it is vegan.