Buffalo wild wings is one of the word offenders when it comes to Vegan Options. They have virtually nothing vegan, as like McDonalds in the USA, they fry what normally would be vegan (such as fries) with beef shortening.
With that being said, I must give Buffalo Wild Wings a round of aplause because they have been upfront about this and have even updated their allergy menu to reflect this, which I'm sure was for us Vegans.
As a result I can (thankfully) compile all their vegan options with ease and don't need to go find some friends/acquaintances who work there to give me an inside scoop.
Vegan Menu Options at Buffalo Wild Wings: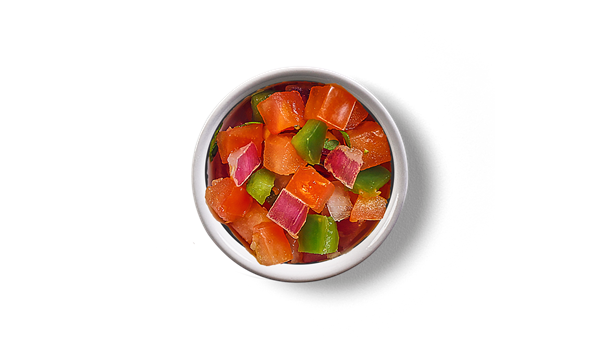 Brioche Burger Bun
Hoagie Bun
Flour Tortilla
Avacado
Carrot Sticks
Celery Sticks
White Rice (Generally only Available in Hawaii or outside of the USA)
Mandarin Oranges
Soft Pretzel (No Queso, no butter)
Side salad (no cheese or croutons, light balsamic dressing)
Salsa
At some locations the beer-braised mushrooms may be vegan, however it's pretty much impossible to figure out if it's vegan at yours, so that's just going to be something for you to decide. It doesn't contain milk or eggs or anything, but it's cooking process likely will cause it to be "contaminated."
These are the only non-sauce/seasoning items they have (other than drinks) that are vegan all the time.
Their french fries are fried in beef shortening/fat, as are all their fried products.
The black bean burger patty contains eggs, so there's no way you can just order the black bean burger without cheese and make it vegan, as the eggs are built-in to the patty.
They also have Vegan Sauces: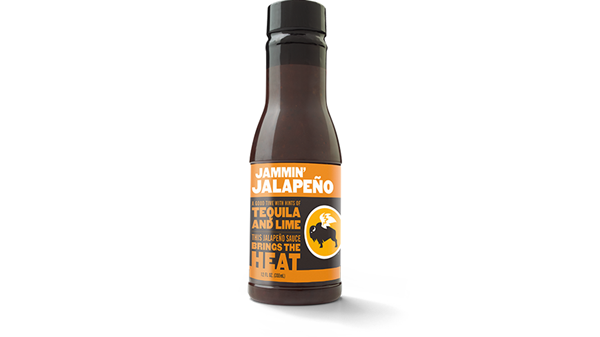 Jammin Jalapeno Wing Sauce (Some locations)
Caribbean Jerk Sauce
Desert Heat Seasoning
Hot Sauce
Mango Habanero Sauce
Salt & Vinegar Seasoning
Wild Sauce
Vegan drinks at Buffalo Wild Wings
Well, if there is one positive side of the vegan menu, it is definitely the list of vegan drinks at Buffalo Wild wings. 
Diet Pepsi
Sweet Tea
Mountain Dew
Unsweetened Iced Tea
Pepsi
Sierra Mist
Tropicana Lemonade
Coffee
MugRoot Beer
Lipton Brisk Iced Tea
Tropicana Pink
Lemonade
Aquafina Bottled Water
Izze Sparkling Juice,
Clementine
Izze Sparkling Juice,
Blackberry
 Spirits: 
Beer
Cider
Red Sangria
Pasmosa, Sangria
Josh Cellars, Cabernet
Sauvignon
Classic Mojito
Old No. 7 Lemonade
Spicy Passionfruit
La Marca, Prosecco
Mark West, Pinot Noir
B-Dubs Bloody Mary
B-Dubs Make It Wild
Bloody Mary
Berry Bash
Blue Hawaiian
Coconut Buffalo Trace
Old Fashioned
Lucky Goose
Deep Eddy Crush
Hendrick's G+T
Henny Habanero
House Margarita
Hundo 'Rita
Longbranch Cream Soda
Ranch Water
Mezcal Margarita
Old Fashioned
Platinum Margarita
Pineapple Mojito
Chateau St. Michelle,
Chardonnay
Margarita Tito's Mule
Red Bull Sunrise
Top Shelf Long Island Ice Tea
Darkhorse, Rose
Ecco Domani, Pinot
Grigio
So how does Buffalo Wild Wings look for a vegan?
Not too good, while I appreciate their honesty and upfront behavior there's just not really many options. Alongside Panda Express I'd say they're one of the worst places for a vegan.
You can't really make a good meal at BWW (buffalo wild wings) as a vegan, or even really have a tasty snack due to them frying their sides in beef shortening. Then for whatever reason their black bean patties contain eggs.
Hopefully they change these things, as if they did they could be a real option, and quite a good one, for a vegan.
Till then the best option would be to avoid them and if you find yourself with no choice but to eat there or starve just get some buns and avocado and make avocado-toast. Maybe get Pico or salsa on the side with celery sticks?
Or you could get the big Pretzel they have, as it'd at least give some substance/calories to keep you going if you had to eat there.
Are Buffalo Wild Wings cauliflower wings vegan?
Unfortunately the Cauliflower wings at Buffalo Wild Wings are fried in beef fat, thus they are not vegan by standard. You need to ask them to beak them instead of frying.
Does Buffalo Wild Wings have vegan options?
Even though have some vegan options – like Brioche Burger Bun, Flour Tortilla, White Rice and some sauces – but Buffalo Wild Wings is one of the worst places for a vegan.
Is Buffalo Wild Wings black bean burger vegan?
No, the Buffalo Wild Wings black bean burger is definitely not vegan. It contains eggs and diary as well.
Are Buffalo Wild Wings fries vegan?
No, unfortunately Buffalo Wild wings uses beef fat for frying their fries, thus they are not vegan.
Are Buffalo Wild Wings fried pickles vegan?
Fried pickles at Buffalo Wild Wings are not vegan, because they are using beef fat for frying.
Are potato wedges at Buffalo Wild wings vegan?
Potato wedges at Buffalo Wild Wings are not vegan, because they use beef fat for frying.