Burgerville is quite common on the west coast of America, particularly Oregon (mostly Portland) and Washington and is marketed as one of the "healthier" fast-food restaurants as they use mostly local ingredients, but truthfully they aren't much healthier. I mean, they still are predominantly an omnivore restaurant.
They do have quite a few vegan options though, and more than just the typical side items. They even have a "burger" that's vegan, well, vegetarian…it's vegan if you get it without the cheese or mayonnaise though!
Vegan Menu Options at Burgerville:
Classic Fries
Waffley Fries
Vegi-Bean Burger (order without cheese & mayo)
BBQ sauce
Sweet & Sour Sauce
Sesame Seed bun (that the Anasazi Bean burger comes with)
Jam (varied flavors)
Balsamic Vinaigrette Dressing
Raspberry Vinaigrette
Fresh made lemonade
So how is Burgerville for a vegan?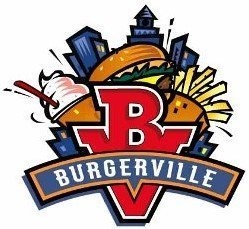 Burgerville is a great option for a full meal of a burger, fries, and drink but there's not much else. Within the past few months, they have seemed to get rid of breakfast, and they no longer have salads. They also used to have a second vegan burger, but removed it without explanation, which sucks, but at least there's still a real option and a vegan can have a real non-scuffed meal at Burgerville.