Red Lobster isn't very vegan friendly to put it lightly – even KFC is a better option for us. While Red Lobster doesn't have vegan meals but they do have a few vegan sides to choose from which can…uhh…get you by as a vegan.
Just to be out front about it, if you're a vegan you probably won't have a great meal if you have to eat here.
There's simply not enough vegan options at Red Lobster to build a great vegan meal, especially if your local restaurant ruins a side that's supposed to be vegan with butter, making it only vegetarian. I'll talk more about that later.
Vegan Side-Dishes at Red Lobster: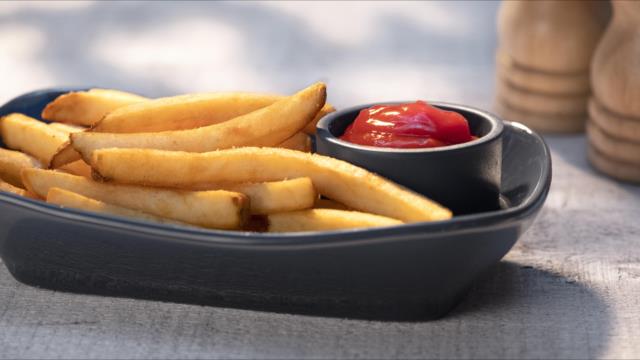 Baked Potato (plain)
Sea-Salted French Fries
Fruit Cup
Quinoa Rice
Crispy Brussel Sprouts
Seasoned Fresh Broccoli (see below)
Side Salad with no Cheese or Croutons, with Champagne Vinaigrette.
While all the above should be vegan according to Red Lobster Corporate, many people have experienced in their local Red Lobsters that the cook adds butter or other animal products to the Rice Pilaf, and sometimes to the Seasoned Broccoli, so it'd be prudent to ask if they make it with butter or if it's vegan at your local Red Lobster.
Red Lobster's Biscuits aren't vegan as they contain dairy.
Other Interesting Vegan Things to Spice up a "Meal":
Allegedly Fresh-made Lemonades
Marinara Sauce
Pico de Gallo
Margaritas
And that about wraps it up, with the only things left that are reliable vegan being sodas, water, and of course, ketchup.
Hopefully they make their Biscuits, or their Pastas, or something else is able to be made Vegan in the future, as even that two changes would make Red Lobster not so bad. But in its current state, I wouldn't dare go to Red Lobster as a Vegan, and I'd probably be frustrated if family went and I decided to tag along.
Frequently Asked Qestions
Other Articles to Check Out: