PF Chang's has a few vegan-friendly options, and it's possible to eat a vegan-meal at their restaurants, but not all vegetable-dishes are vegan so be careful.
While P.f Chang's has decent vegan options, enough to have a decent vegan meal, there's other more vegan-friendly "Chinese"-style restaurants out there such as Pei Wei so if you aren't dead-set on P.F. Chang's and have other chains near you they may be a better choice.
Vegan Appetizers at P.F. Chang's:
Chang's Vegetarian Lettuce Wraps
Chili Garlic Green Beans
While both options aren't bad — actually we really like P.F. Chang's Chili Garlic Green Beans — unfortunately the other options, such as edamame, contain dairy, eggs, or meat, and thus aren't vegan-friendly, which is just ridiculous — why does a edamame appetizer have eggs in it at P.F. Chang's? It's ridiculous! 
Vegan Main-Dishes at P.F Chang's: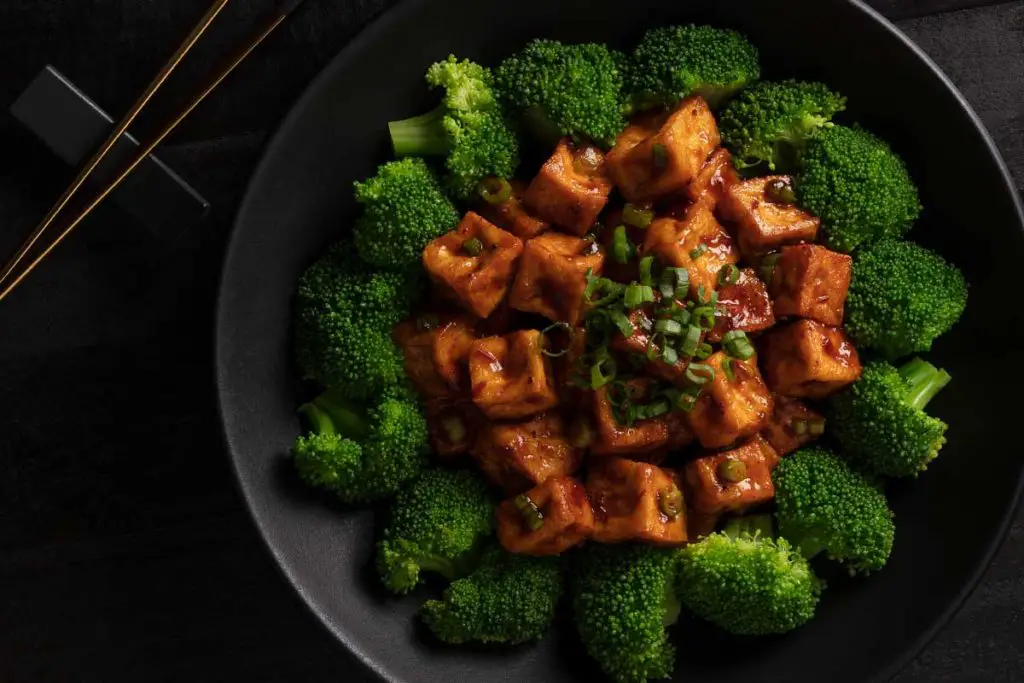 Buddha's Feast (Stir-Fried)
Buddha's Feast (Steamed)
Stir-Fried Eggplant
Korean Glass Noodles (no egg)
We'd suggest the Buddha's Feast — it's our favorite entree at P.F. Chang's, as in our opinion the Stir-fried eggplant is a little too soft and doesn't give as much of a "substantial" feeling as the buddha's feast entree does — especially the stir-fried version.
Vegan Side-Dishes at P.F. Chang's:
Steamed Carrots
Steamed Broccoli
Steamed Snap Peas
Fresh Fruit (bowl)
The sides P.F. Chang's offers aren't anything exciting, no vegetable spring-rolls or strange tasty fried junk — only steamed vegetables, fruit, and rice. They used to offer Spinach or Bok-Choy sauteed with garlic, however apparently they no longer offer it anymore — it was vegan though. It's a shame it's no longer an option.
Vegan Desserts at P.F. Chang's:
That's the only Vegan-friendly dessert P.F. Chang's currently sells — while it's not much that's all any of the Chinese-style Restaurants Chains offer.
Frequently Asked Questions