Skinnypop offers many products now a days, popped popcorn, microwave popcorn bags, popcorn chips – these are the vegan-friendly flavors they offer. They are not just plant-based, but all of them are gluten and GMO-free. The popular brand that is owned by Hershey Co. doesn't use any artificial ingredients or flavors.
Fun fact: Years ago, when Skinny Pop had been launched, all of them were vegan. However, in the last years, they introduced some flavors with real butter and cheese.
Recently SkinnyPop has announced many new types of chips and even quite a few new flavors — we'll put a little star (*) next to the new flavors that we cover below in the lists below.
Vegan SkinnyPop Popped Popcorn Flavors:
Sea Salt & Pepper
White Cheddar 
Original Popcorn
Sweet & Salty Kettle
Twist of lime
Sweet and Salty Kettle Popped Popcorn
Sweet Vanilla Kettle Popped Popcorn
All but the Real Butter, Aged White Cheddar, and Pepper Jack flavors should be 100% Vegan-friendly. If you want our opinion on the best flavor it's a tie between Kettle & Twist of lime — I think the flavor on the White Cheddar is too light, however others I know prefer it, so you may too.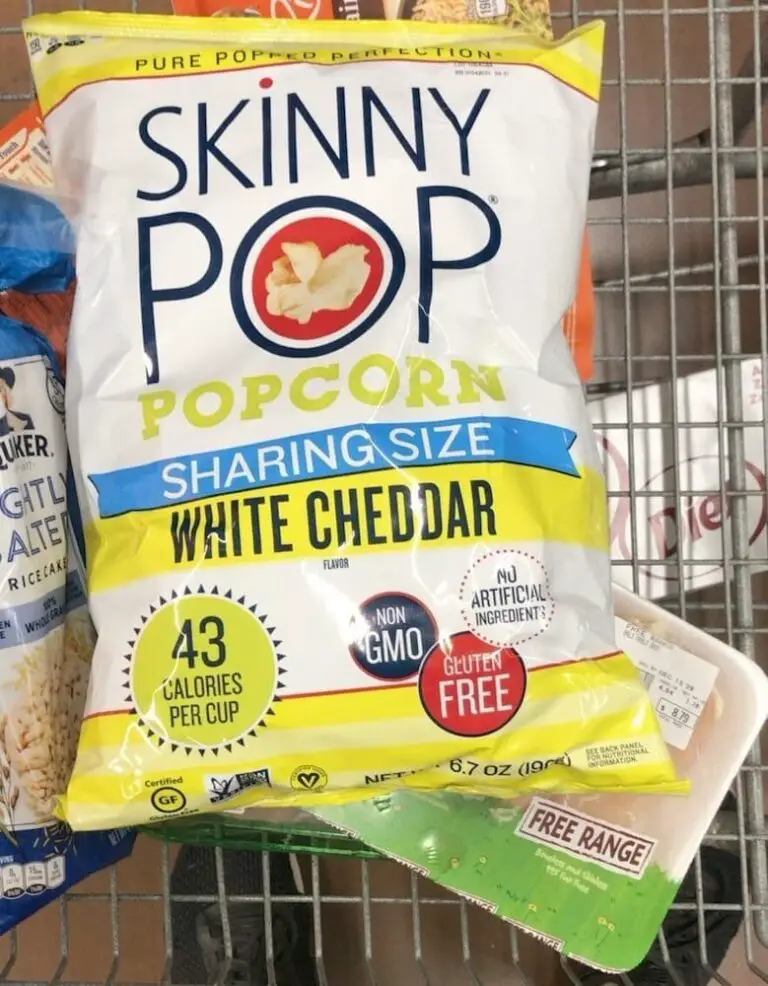 Vegan SkinnyPop Popcorn Chip Flavors:​
Sea Salt Popcorn Chips
BBQ Popcorn Chips
Cheddar & Sour Cream Popcorn Chips
Shockingly all the flavors they offer currently (3) in popcorn chips are vegan-friendly, even the Cheddar & Sour Cream are vegan-friendly!
Vegan SkinnyPop Mini-Cake Flavors:
Sea Salt Mini-Cake
Sharp Cheddar Mini-Cake
Cinnamon & Sugar Mini-Cake
Salted Caramel Mini-Cake
Everything Bagel Mini-Cake
These are just tiny versions of the Popcorn cakes, but with some other flavors. They're quite uncommon in the stores near me, so if you are looking for them I figured I'd mention that you can
find them on Amazon
for cheaper than some stores (only place near me that had them was whole foods, for way more).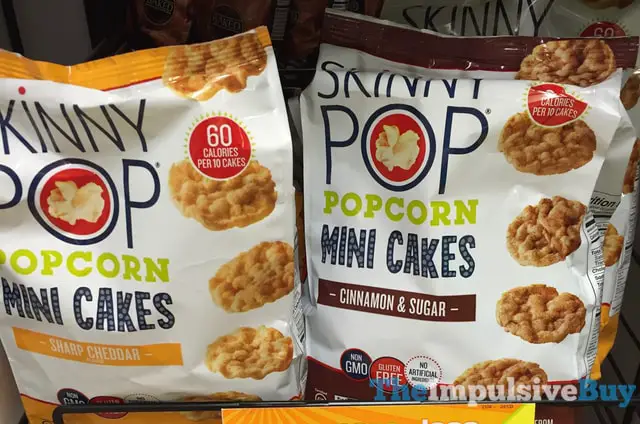 Vegan SkinnyPop Microwave Popcorn Flavors:
Sea Salt Microwave Popcorn
Butter Microwave Popcorn
There's rumors that they're going to add a few other flavors to their microwave popcorn line, such as a kettle (sweet) popcorn or a vegan cheese one — which would be amazing, but there's no official word on this yet.
You can check other vegan microwave brands at the following link.
Okay, we made sure there are plenty of plant-based options out there. Furthermore, as far as I know, it is not only important for us that something does not contain animal ingredients, but also that it is healthy. In other words, don't be totally junk food. So what's the deal with Skinny Pop, is it healthy?
Well, Its name is "skinny" so we should assume that It is healthy. But what makes Skinny Pop Skinny? According to the company, all of the products contain no artificial ingredients or flavors, are non-GMO, and are always gluten-free. That's a good start. After checking the ingredients and nutrition we definitely can say that It is quite a healthy snack, at least better than most of them.
It contains whole flour, corn, and sunflower oil mostly and is relatively low on sodium. Oh, and It is not fried like many other chips and snacks!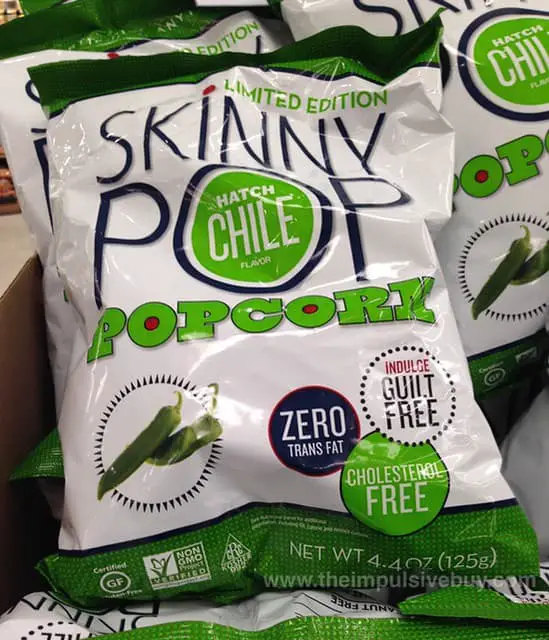 Skinny Pop is naturally dairy and gluten-free, so most flavors are vegan-friendly, even those with cheese or butter in the name. Many of them contain nothing but sunflower oil, sea salt, cane sugar, pepper, rice flour, and some other natural ingredients. However, It doesn't mean, all of them are free from animal ingredients, so always check the labels. The Real butter, Aged White Cheddar, and Pepper jack flavors are non-vegan for sure.
Freqeuntly Asked Questions
If you have any further question or comment, feel free to write us!
Is Skinny Pop popcorn vegan?
Yes, there are plenty of them. It's easier to list the ones that aren't vegan, for example, the following ones contain animal products: Real Butter, Aged White Cheddar, and Pepper Jack flavors. However, always check the package to make sure!
How about the mini cakes?
They are almost the same as popcorn. If you find any of them then you almost certainly find vegan ones since probably all of them cruelty-free.
Is Skinny Pop white cheddar vegan?
It may sound surprising, but It is 100 percent plant based despite the cheddar in its name. How comes? They use natural (diary-free) cheddar flavor and lactid-acid which is cultivated on galactose from plant-based sources.