Turmeric, particularly when paired with black pepper, has some great unique health benefits, from helping with digestion, to reducing the rate at which your cells age (and thus cancer risk), reduces inflammation, and quite a few other great benefits.
While it's not essential to have Turmeric Supplements, they're definitely beneficial in the long-run for your health. If you don't eat a lot of curries and add in Turmeric powder in your cooking then it'd be quite beneficial to add a turmeric supplement into your daily routine.
So what can I expect from the below recommendations?
I'll go over the best 3 turmeric supplements that have black pepper in them that are available right now. The first one is my favorite overall, as it's a nice mix of everything for a fair price, one will be a cheap one that's a great value, and one will be a more high-end one if you really just want the best of the best.
All of them will use vegetarian capsules, so if you're Vegan or Muslim or are part of another group with dietary restrictions all of the below shouldn't be an issue for you.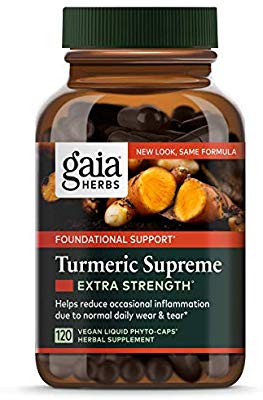 This is the one I'd recommend, as it's a really good balance of quality and value, and due to certain unique properties it should absorb better and preserve better over the long-run.
My only real complaint with them is they're a bit like "algae oil" or "fish oil" tablets, not in the taste sense, but in the sense that the tablets are a little soft and can "melt" if in a warm environment. Because of that I'd recommend refrigerating them if you live in a hot climate or don't keep your house relatively cold (<75degrees) all the time. If you're traveling or don't use A/C and live in the tropics, I'd probably recommend going with one of the other two below, as if these are exposed to 85-90degree weather for extended periods of time they can stick together and "break" when you take them apart.
If you want to go with my favorite one, this one, I'd recommend getting it off Amazon by clicking here, as I've seen coupons for 10% off quite a few times.
Positives:
Very good quality, not too expensive, absorbs exceptionally well, pretty much perfect balance of Tumeric & other additives to improve absorption, no unnecessary junk preservatives
Disadvantages:
The Capsules can melt together and break if left in the heat for too long (may need to be refrigerated), more of a mid-range price than cheap.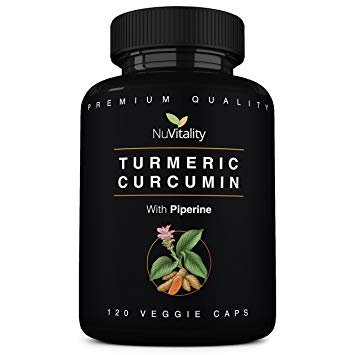 These are one of the cheapest Turmeric Supplements available that has black pepper in it, and actually one of the cheapest ones period. It's very clean as well, the real compromise with this one compared to the other two is that this is more of a standard turmeric powder that doesn't have things in it to increase absorption (beyond black pepper).
I'd say that you should get this one if it makes you take it daily, rather than every other day. But if that's not you, I'd step it up to the above (my favorite) turmeric supplement, as I'd say it's worth the extra few dollars.
The only place I know of where to buy it is on Amazon. You can go to its product page by clicking here.
Positives:
Dang-near the cheapest good-quality Turmeric supplement that has Black Pepper, Absurdly good value while still being pretty good quality.
Negatives:
Not a very rich color of Turmeric, doesn't have additives other than black pepper to increase the absorption rate.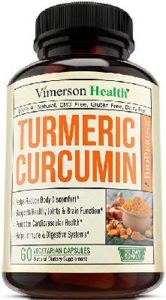 So why is this one not my favorite you may wonder…Well, that's because while it IS the cleanest and best quality from everything I could find, it's one of the priciest (per serving) Turmeric supplements that I seriously considered.
If you have the money for it, go ahead and splurge on it, but personally I'm not going to splurge on it. I'd rather use the extra savings getting the mid-range one (my favorite overall) to get another beneficial supplement, or some better quality fruits and vegetables.
You can get Vimersion Health's Tumeric Capsules  on Amazon by Clicking here.
Positives:
Amazing Quality, Super Rich Turmeric Color, doesn't melt in hot weather, has a large amount and exceptional balance of Turmeric & Black Pepper in each serving.
Disadvantages:
A bit more expensive (per serving/pill) than other similar products.
Which is the best turmeric supplement with black pepper for you?
Really the best turmeric supplement with black pepper for you would depend on how much you're willing to spend. Personally I'd recommend the mid-priced favorite (#1 in the article) of mine above.
Unless you're ultra-wealthy I'd recommend getting yourself one of these Vitamin D supplements, as well as a B12 Supplement (the B12 supplement I use) as they're more impactful on your health and nearly everyone could use more of them.