Texas Roadhouse is a well-known American steakhouse franchise chain that specializes in steaks.  There are more than 600 locations all across the United States, according to 2021 information. Veganism is the practice of abstaining from the use of animal products, according to Wikipedia. In that case, vegan options must exclude any animal ingredients. Is it possible in a steakhouse? Hardly.
So, Does Texas Roadhouse have vegan food? Not much, but Texas Roadhouse has vegan options, which are much better than Longhorn Steakhouse's plant-based options. The Western-styled restaurant chain is famous for its steak, for sure, but there are some more signature menu items such as free peanuts buckets and the rolls. Are Texas Roadhouse rolls vegan? Unfortunately, it isn't vegan since it contains dairy and eggs.
No worries, there are still a few quite good vegan options in Texas Roadhouse. The fries could be vegan, and there is also a not-so-interesting house salad. Furthermore, there are fresh vegetables, corn, and Sautéed Vegetables, which are not only vegan but also healthy. Oh, and don't forget a couple of plant-based sauces. Let's see what is vegan at Texas Roadhouse!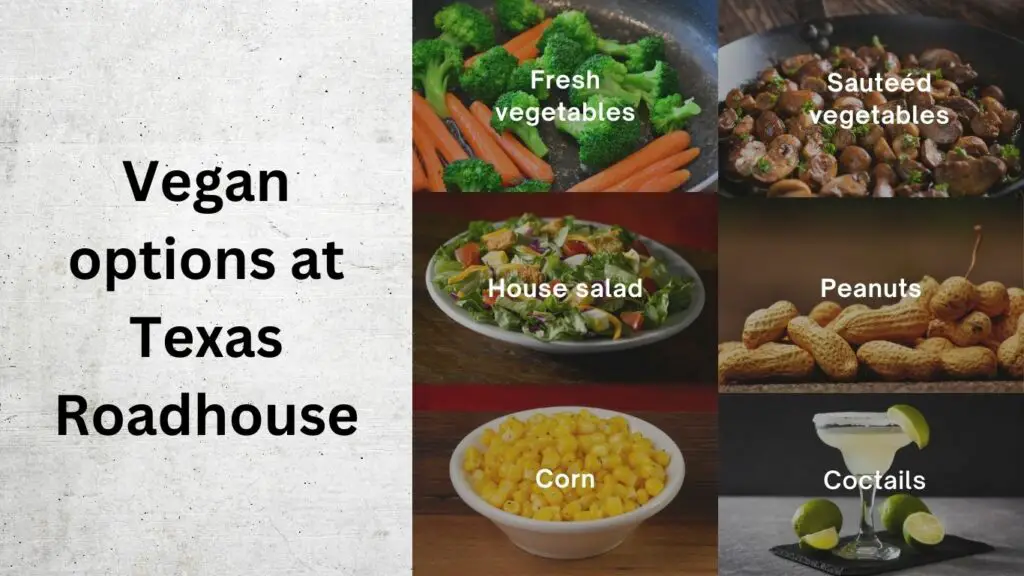 What are the Vegan Options at Texas Roadhouse?
In short, the following items are considered vegan options at Texas Roadhouse according to the website's allergenic guide:
House Salad
House Peanuts
Fresh Vegetables
Country Vegetable Plate
Corn
Sautéed Vegetables
Some of the sauces
Drinks
In addition to this, some items might be vegan. Always talk with the staff about them:
Plain baked potato
Plain baked sweet potato
Unfortunately, there is nothing more, and this is the complete list. In short, eating vegan at Texas Roadhouse isn't an easy quest. Let's check the details!
Are the Fries at Texas Roadhouse Vegan?
Yes, the fries are basically vegan at Texas Roadhouse since they are made of potatoes and seasoning that don't contain animal ingredients. On the other hand, they are not using dedicated fryers for them. In that case, the fries are cooked in the same oil as meat products such as catfish. In brief, steak fries are not vegan if you take cross-contamination into account.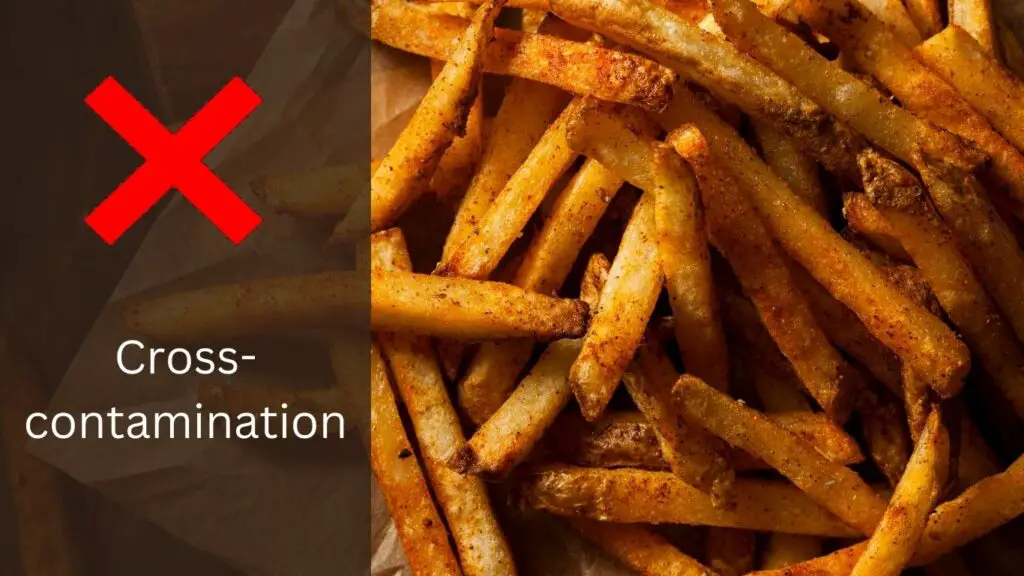 House Salad
The House Salad is quite a boring option, to be honest. It contains fresh greens, cheddar cheese, tomato, eggs, and croutons, so it isn't vegan at Texas Roadhouse naturally. However, you can make it plant-based with some modifications. Remove the egg, the cheese, and the croutons to make it 100 percent plant-based.
There are many other salads like ceaser salad at the Steakhouse. However, they won't be any better if you remove the animal ingredients from them.
Fresh vegetables
The fresh vegetables aren't exciting either; they are nothing more just steamed broccoli and carrots. In that case, the restaurants usually prepare them in butter to make them a bit tastier. However, it makes them non-vegan. Make sure you order it without butter.
Can you make butter corn vegan?
Yes, you can get plain vegan corn if you order it without butter. On the other hand, it is really plain, so do not expect much from it.
Peanuts
As we told you earlier, Texas Roadhouse is not only famous for its steak but also for the free peanuts. Every time you visit and order at the restaurant, you get a pretty decent amount of peanuts that are naturally vegan-friendly. Great deal.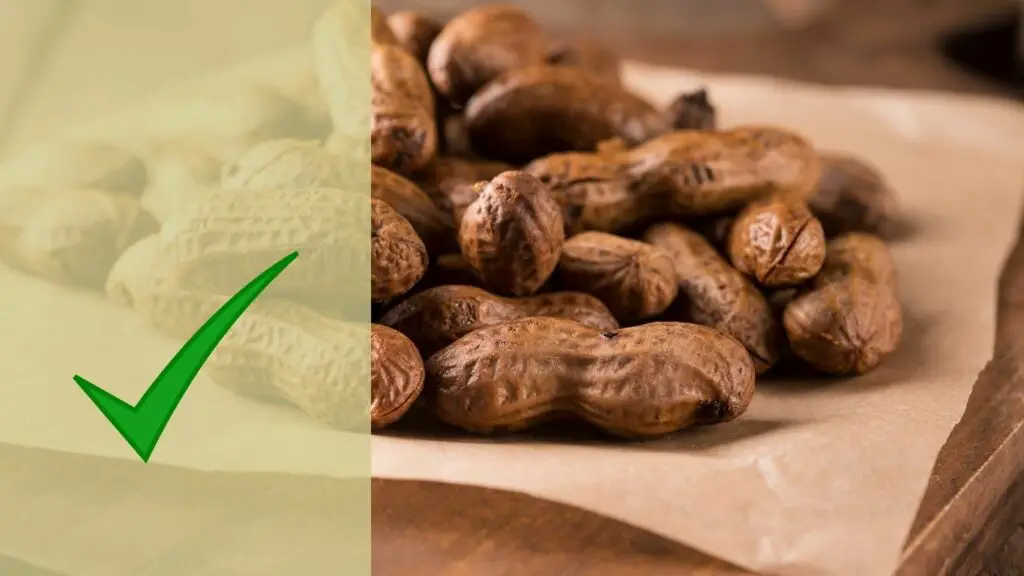 Sautéed Vegetables
According to the nutrition guide, sautéed vegetables are not exactly vegan-friendly at Texas Steakhouse since they contain dairy. It is because they prepare it in butter. So, if you ask the staff nicely, they will do it without butter, making it vegan-friendly. There are two available options: Sautéed mushroom and onion. Not much, but at least they are plant-based options.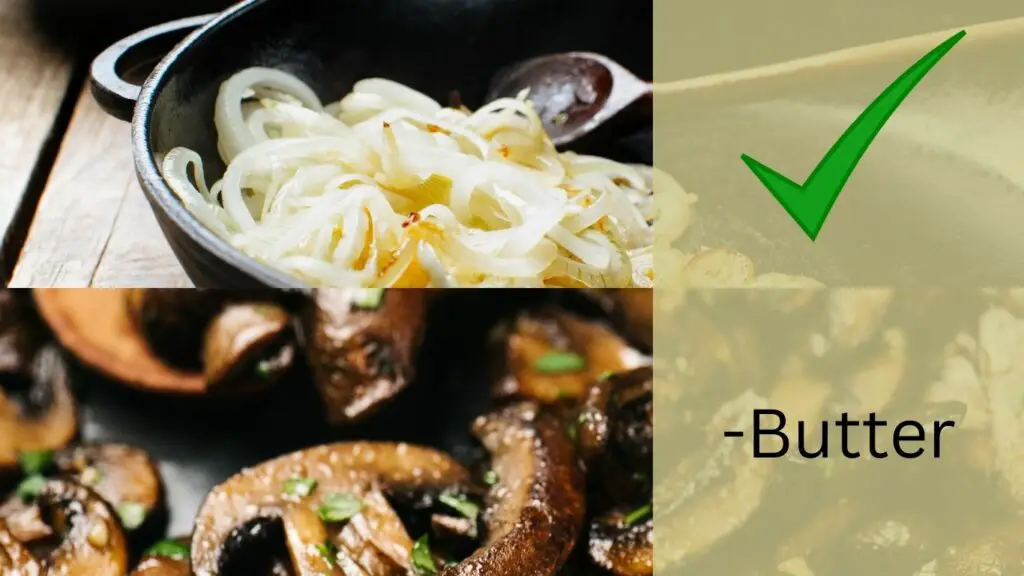 Vegan sauces
The vegan options listed below are pretty plain if you ask me. Luckily, some of the plant-based sauces can make them a bit more exciting. Feel free to order Texas Roadhouse Barbecue sauce, oil and vinaigrette dressing, applesauce to your corn, sautéed onion, or mushroom and garden salad.
Country Vegetable Plate
It isn't an exact vegan option but an opportunity to order four side items together. Unfortunately, there is not too much combination since there are only exactly four vegan side items: House salad (without cheese, eggs, and croutons), fresh vegetables (without butter), buttered corn (without butter), and sautéed onion or mushroom if they can make it without butter. I do not consider steak fries vegan since they cook them in a shared fryer.
Drinks
Plenty of different vegan soda, iced tea, and coffee options exist. In addition to this, many different margarite cocktails are also vegan-friendly. If you can fill your stomach, you can at least get drunk as a plant eater at Texas Roadhouse.
Menu items that might be vegan at Texas Roadhouse
There are a few items that probably need to be vegan. However, you can try them, but first, always ask the staff about them. 
Baked potato
Baked potato only ingredient is baked potato, according to the Texas Roadhouse website, which gives us little information. While it looks like a vegan option, probably they are not. As the rumors say, the Steakhouse uses bacon fat to make it. In that case, you have to ask the staff if they can prepare it for you without it. If they can, you can order it plain.
Baked sweet potato
The sweet potato could be a great option since it is tasty and naturally vegan. However, there is the same issue as the baked potato. Generally, they use lard to bake it in the oven. However, if you can order it without it, you can choose cinnamon and brown sugar as toppings for the baked sweet potato.
What is not vegan at Texas Roadhouse?
There are a few menu items that sound like a vegan one. However, they are far from vegan-friendly, and you cannot make them plant-based, either.
Green Beans
Green beans are naturally a super healthy, vegan option. On the other hand, Texas Roadhouse serves it with bacon and probably boiled in chicken broth. You can't make it vegan, unfortunately.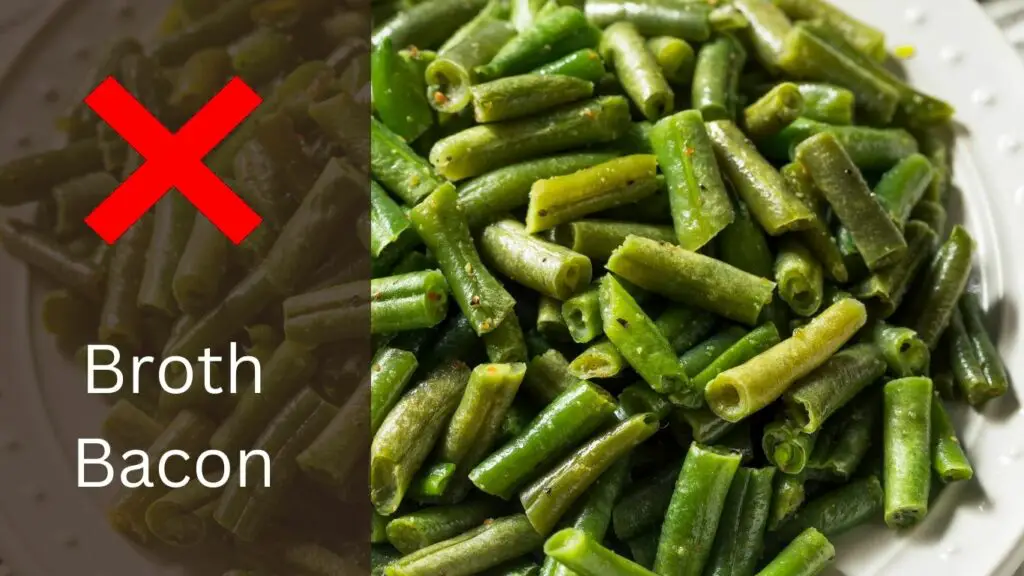 Seasoned Rice
Rice is a healthy grain that is plant-based, but the well-known Steakhouse uses broth to make it, and they probably fry it in butter as well.
Are Texas Roadhouse rolls vegan?
Texas Roadhouse rolls are soft and sweet, covered with cinnamon butter. It isn't even close to spring rolls. The problem is not the cinnamon butter but the dairy and eggs, so the Texas Roadhouse dinner rolls can't be vegan. Furthermore, it isn't on the menu anymore, as it seems.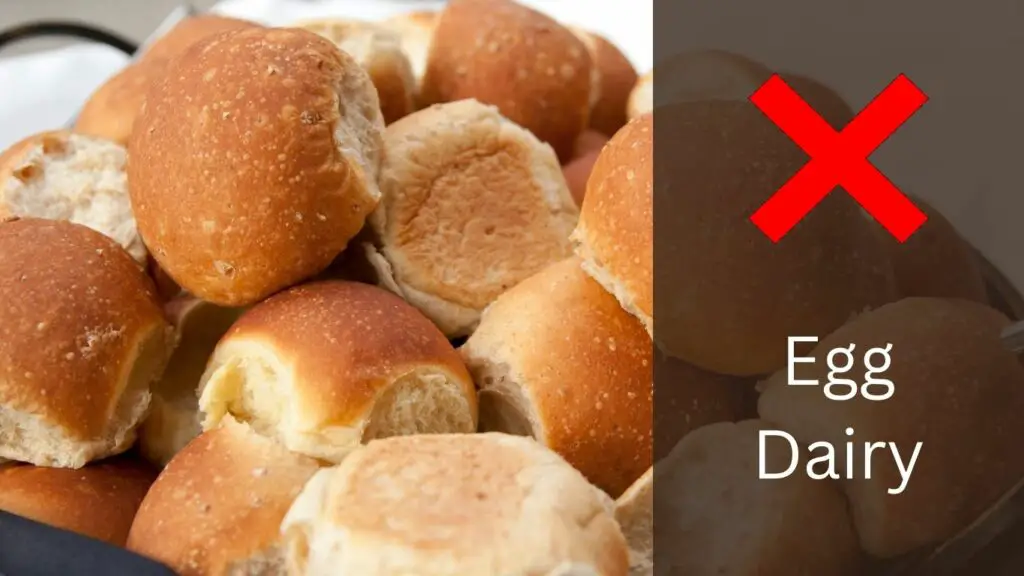 Cactus Blossom
Cactus Blossom is an exciting appetizer at the Steakhouse. It is technically golden fried onions in a beautiful composition with signature spicy sauce, but it has the same problem as the steak fries. It is fried together with the meat. In addition to this, the batter contains dairy and egg. So it is a no-go.
Are Texas Roadhouse fried pickle vegan?
Fried pickle is a very common side dish in the Southern United States. While It may be plant-based, Texas Roadhouse's fried pickle isn't vegan since the batter contains eggs and dairy. Furthermore, they use shared equipment. So definitely, it isn't a vegan option.
Are mashed potato can be vegan at Texas Roadhouse?
Mashed potatoes are made by boiled potatoes mashed together with milk and butter. Unfortunately, the restaurants also prepare it in the old way, so it contains dairy.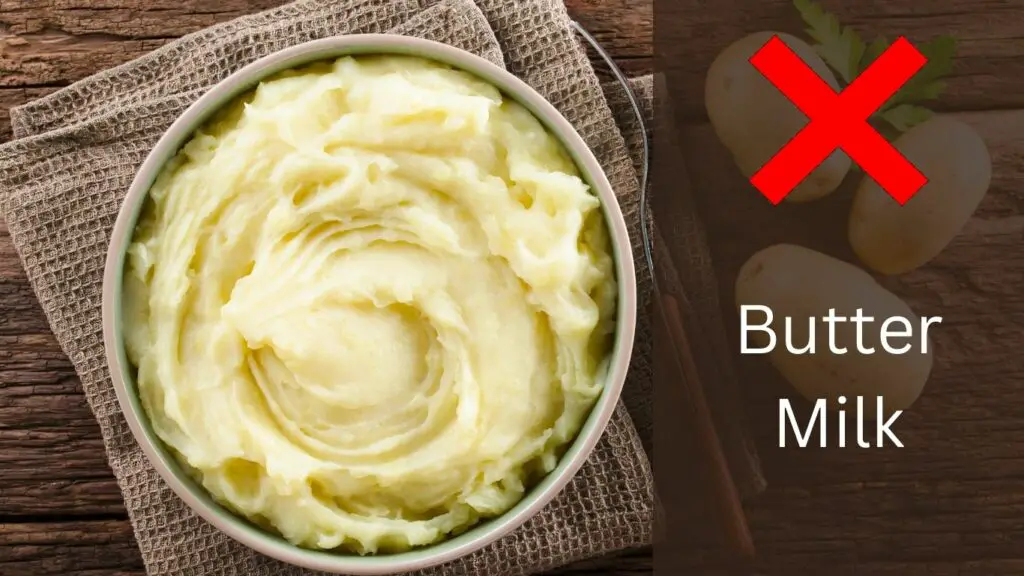 Which restaurant has a better vegan option than Texas Roadhouse?
While the American Steakhouse doesn't have disappointing vegan options in contrast with McDonald's plant-based items, there are still plenty of better places to go if you crave plant-based fast food. One of the best vegan fast-food restaurants is Slutty Vegan, for sure. Check out Slutty Vegan's menu!