As awareness and concern for environmental and ethical issues are growing, more and more consumers are boycotting brands – such as Aveeno or CeraVe that support animal testing. With the demand for cruelty-free products increasing, many brands have opted for ethical practices.
Nars is a well-known name in the cosmetics industry all around the world. But what is its stance on animal testing? Read on to find out!
Is NARS cruelty-free in 2023?
For a brand to be considered cruelty-free, its products nor the ingredients used in the products can be tested on animals at any part of the product development process. Neither can animal testing happen by suppliers, manufacturers, or third parties.
Nars has stated they don't test on animals and emphasize their commitment to ethical practices. Yet, there's a ''but''. The brand is against animal testing unless required by law. In 2017, Nars started selling in mainland China, where it's mandatory to test on animals. That makes the brand no longer meet consumer expectations when shopping cruelty-free.
How can a brand be Cruelty-Free in 2023?
Animal testing has been around for decades, subjecting animals to inhumane experiments to check the safety of products. But with technology advancing and consumers' awareness growing, animal testing is no longer justified.
Ingredient sourcing plays a big part in the cruelty-free status of a brand. For a brand to be cruelty-free, its commitment to the practice has to expand to its supply chain, ensuring no ingredient has been tested on animals.
Nars was recognized as a cruelty-free brand until it expanded to the Chinese market. That means their ingredient sourcing lived up to their cruelty-free claims.
How can you check if a brand is cruelty-free?
Make sure that the brand you are looking at…
does not test its products on animals
does not test ingredients on animals
does not allow third-party entities to test their products or ingredients on animals
Its suppliers and manufacturers also stay clear of testing on animals
it does not sell its products on markets, where animal testing is required by law (like in China)
Does NARS have any cruelty-free certifications?
Nars doesn't shine with transparency as the brand still claims to not test on animals after making their products available in mainland China. That controversy has gotten the cosmetics brand a lot of criticism.
Nars is not recognized as cruelty-free by Leaping Bunny nor PETA, the two major organizations that certify cruelty-free brands based on strict rules. Credible certifications play a crucial role in navigating the beauty industry ethically.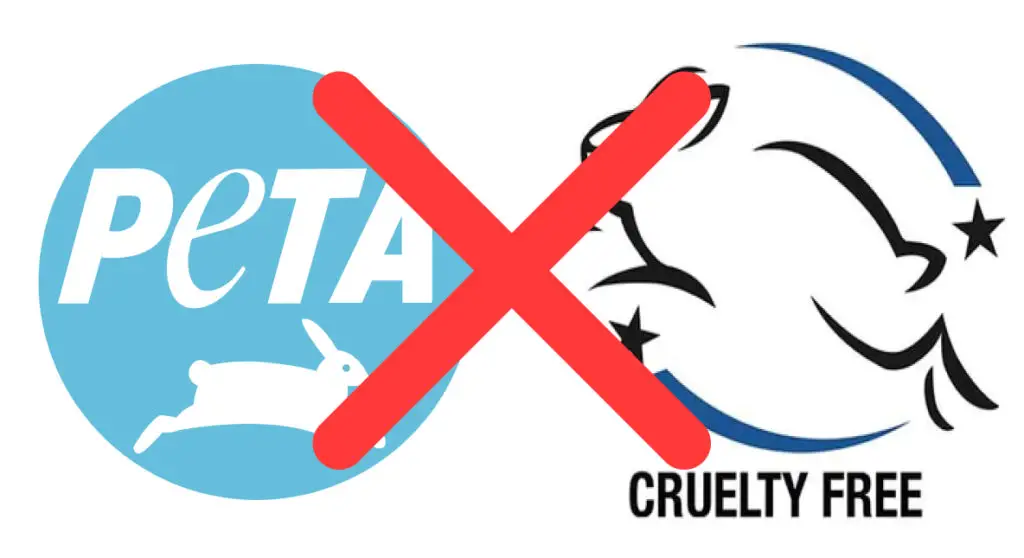 What do consumers have to say?
A prominent consumer base is opting for brands that support cruelty-free practices. Social media can be largely thanked for that, as those social platforms have played a big part in bringing up the issue of animal testing, advocating for animal rights, and popularizing cruelty-free choices.
The increased consumer awareness explains why Nars has heard criticism after extending its market to China. For many, it seemed like a step back – and in return, damaged the support and trust of the brand.
Nars' response
The change in Nars' animal testing policy happened in 2017. The brand went from being cruelty-free to allowing animal testing when required by law. The brand states the change is due to wanting to be available to a bigger public. Here is Nars' official statement.
"NARS does not test on animals nor do we ask others to test on our behalf, except where required by law. NARS is actively working with industry and other partners to eliminate animal testing globally and is committed to the development and acceptance of alternative methods. We are equally dedicated to the health and safety of our consumers ensuring we meet the highest in quality standards. We remain committed to bringing our vision of beauty and artistry to more fans around the globe, as part of our long-held commitment to empower women everywhere."
To sum it up
Nars claims to not test on animals. However, the problem arises with its decision to sell its products on markets where animal testing is mandatory. That makes the beauty brand a brilliant example of the need for transparency in the beauty industry.
Opting for brands and companies prioritizing cruelty-free practices is a simple yet crucial action anyone can take. With growing demand, brands are forced to balance ethics with market access.
Frequently Asked Questions
Is NARS vegan and cruelty-free?
Nars has some products that don't contain any animal-derived ingredients. However, the company is not cruelty-free, because it tests its products on animals where it is required (e.g.: China) – therefore, can't be considered vegan.
Does NARS test on animals?
Nars states that it does not test on animals or ask others to do so on their behalf unless required by law. However, they have decided to sell their products in markets where animal testing is required. Simply put, Nars does test on animals.
Nars can't be considered a clean brand. That is due to the synthetic ingredients found in their products.
Nars is owned by Shiseido. Shiseido has stated that they test on animals where required by law, meaning Nars' parent company isn't cruelty-free.