Taco time is another fast-food Mexican chain restaurant that's like Taco bell, where the only vegan thing is almost only the fries. It's primarily located in the Pacific Northwest, although they now have stores throughout North America.
There's many smaller restaurants and fast food joints that are also called Taco Time, mostly in gas stations, and they have different menus than this guide will show you. If you aren't sure if your Taco Time is a "real" taco time, check their website to make sure it is one.
While TacoTime has many vegan options, they are well known for messing up vegan and vegetarian dishes, likely as they have a high employee turnover at their restaurants, so I'd recommend double-checking your order before leaving with your food or actually eating it. There's been many times I've heard from vegetarian and vegan friends that they've received not just sour cream (in the case of vegan friends), but also beef, despite ordering vegan.
So I'd recommend checking before consuming or leaving with your food. TacoTime is apparently trying to fix this, but I'd check just to be sure.
So What are my Options?
Unlike some other fast food places that sell Mexican food, such as Baja Fresh, I'd say it's best to not use menu-items to order. Rather than saying you want (X) minus the non-vegan things I'd just stick with saying what you want on a burrito, as none of their burritos are vegan by default and they all require heavy modifications.
Anyhow, here's everything they have that's Vegan:
Vegan Main-Meal Ingredients at Taco-Time:
Black Beans (no cheese)
Pinto Beans (no cheese)
Mexican Rice
Corn Hard Taco Shells
Corn Tortillas
The rice is always vegan and doesn't contain chicken stock or anything of the sort.
Make sure to order the beans without cheese, as even as a side item they come with cheese on top unless you specify otherwise. Also, their flour tortillas, both the whole wheat and regular ones, contain dairy according to their allergen menu, so unfortunately the only vegan tortillas they have are the corn-based ones.
Vegan Sides Available at Taco Time: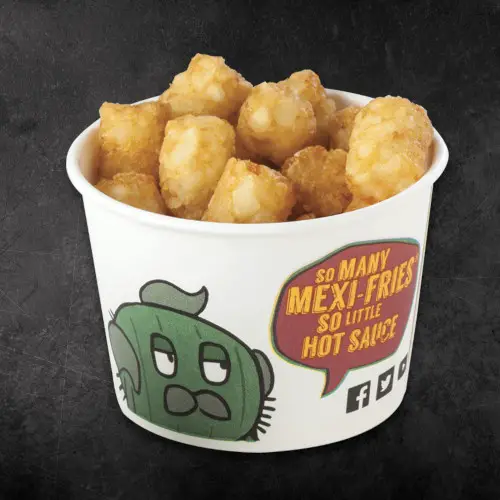 Mexi-Fries (tater tots)
Guacamole
You can order the beans and rice as a side as well, but other than that they have the above vegan-friendly options.
Vegan Salsas & Sauces at Taco Time:
5 Alarm Hot Sauce
BBQ Sauce
Casa Sauce
Original Hot Sauce
Picante Sauce
Taco time has all the standard sauces and Salsas you'd expect, nothing fancy or super unique, but none the less quite tasty — You can also get a few vegetables at the salad bar, usually just some olives, Jalapenos, pepperoncini, onions, and lemon/lime.
Vegan Desserts at Taco Time:
Unfortunately, as Taco Time has updated their allergen chart, all empanadas contain milk.
So how does Taco Time look for a Vegan?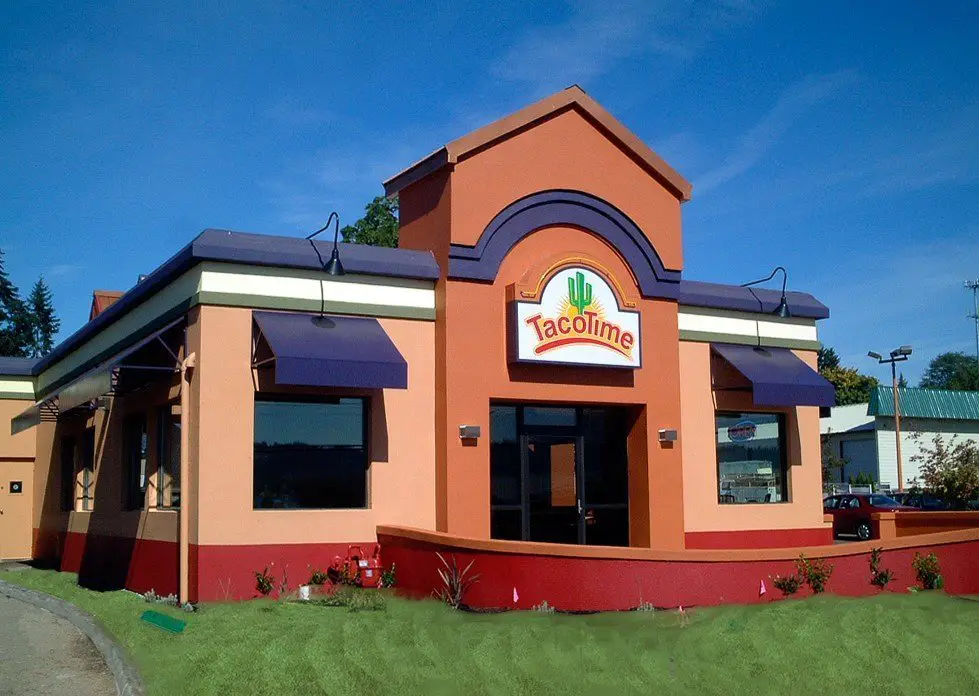 I'd say it looks alright, although due to the fact that they only have vegan corn tortillas it wouldn't be my first choice, or even my second or third.
But I wouldn't complain if I had to eat here, I mean their beans and rice are alright, they have some salsa to spice things up, their guacamole is pretty good usually, and corn tortillas are alright.
Make your own vegan Taco at home
If you are not happy with the options at Taco Time and still crave a fantastic vegan taco, I'd suggest you this wonderful Plant-based Taco recipe by @happiestveganonearth. You just need basically some
White corn tortillas
Green salsa
Pickled red onions
potato
and lime wedges
Try it out! 
Frequently Asked Questions
Are Taco Time Churros Vegan
Are Taco Time Beans Vegan?
Nope. They stated that their beans (just like their rice) contains diary, making them non-vegan.
Are Taco Time Mexi Fries vegan?
Thankfully, they do not use animal fat or other animal products making their delicious Mexi Fries. They are vegan.