While There Is No IHOP Vegan Menu, There Are a Few IHOP Vegan Options
IHOP, otherwise known as the International House Of Pancakes, is not the most vegan-friendly place, but this is not the worst place for a vegan to find themselves either. You will not be able to indulge in french toast, pancakes (yep, no vegan pancakes), crepes, waffles, or anything like that. They do not even have a veggie burger, but you can build a decent vegan meal at IHOP out of plant-based side dishes.
When it comes to ordering a vegan breakfast at one of these popular restaurants, nothing compares to Denny's Vegan Options. However, IHOP still has a few solid vegan options. Going to IHOP for food every week would get boring real quick, but once in a while is perfectly fine.
Until the day the rumors of vegan-friendly pancakes become a reality, you will have to make do if you end up stuck eating breakfast at this restaurant.
Check out their vegetarian/vegan menu guide, here.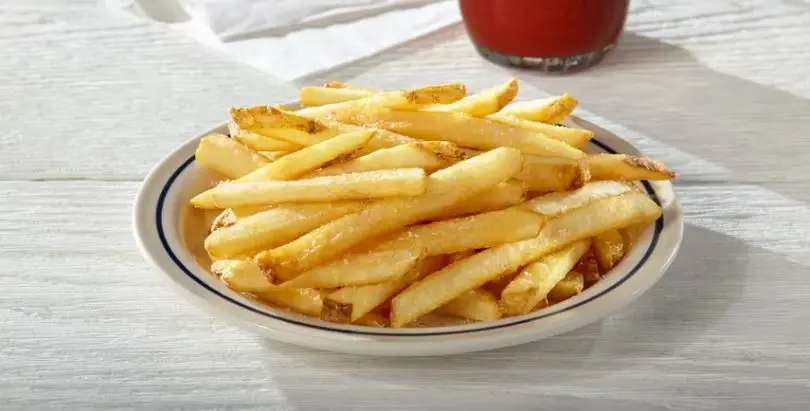 Hash Browns (order without butter or PAM spray)
English Muffin (say no to the butter, but you can get jam instead)
Grits or Oatmeal
Plain Baked Potato
Steamed Vegetables or Broccoli (no butter)
Sautéed Veggies
Red Potato Pepper & Onion Hash
Sourdough Toast (make it avocado toast with a side of avocado slices)
While IHOP does not have any significant vegan main dishes, you can use the above options to make a pretty delicious vegan meal. Whether you decide to order the Red Potato Pepper & Onion Hash with some hash-browns, or an English muffin with grape jelly, there will at least be something for you to eat. If you decide to order some oatmeal, consider sweetening it with one of their syrups (most are vegan, see below).
If you are a plant-based eater who prefers to eat more clean options, feel free to add some health to your meal with a salad. Let's explore the limited salad options at IHOP.
Vegan Soups, fresh Salads, and Salad Dressings Options at IHOP
House Salad
Minestrone Soup (my favorite for dinner, but no crackers, typically they are not vegan)
Creamy Italian Salad Dressing
Fat-Free Raspberry Vinaigrette
Orange Vinaigrette
Raspberry Vinaigrette
French Dressing
Catalina Dressing
You can also get a few salad add-ins like pickles, onion, bell peppers, mushrooms, or tomatoes, but this will likely cost extra. Most of the salads offered at IHOP are not very big. If your plan is for this salad to be a significant portion of your meal, you might let your server know and see if they can get you a big House Salad.
To clarify, their Reduced-Fat Italian Dressing is not vegan like some others have reported. Their Allergen statement says it contains dairy.
Vegan Syrups and Other Useful Things at IHOP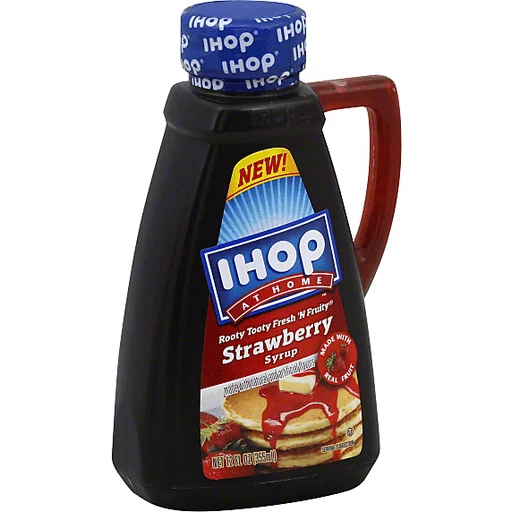 Brown Sugar
Various Jelly/Jam Flavors (all should be vegan)
Sugar-Free (Maple-flavored) Syrup
Blueberry Syrup
Boysenberry Syrup
Old Fashioned Maple Syrup
Strawberry Syrup
The only non-vegan syrup they offer is the Butter Pecan flavor, so avoid using that one.
Best Vegan Meal Choices at IHOP
Oatmeal with your favorite Syrup and an English muffin with Jelly or Jam
Minestrone Soup and an English muffin to replace the Dipping Crackers
Big House Salad with select dressing and a Baked Potato or Fries if you desire a meal that is a little more filling
Hash Browns with Sauteed Vegetables
Red Potato Pepper & Onion Hash with House Salad
These are just a few ideas for potential meals you can build from the few vegan items available at IHOP.  Feel free to create any meal you want.
Hopefully, one day IHOP will create a Vegan Pancake option or introduce a Veggie Burger that is vegan like Denny's has done. But for now at least there's more than just hashbrowns with a side of hashbrowns like the Waffle House offers us Vegans. Many other breakfast places have experimented with vegan meat and dairy substitutions for a limited time at select locations. Some restaurants are trying to add more substance to their menus for plant-based eaters, but so far, IHOP does not seem to want to follow in their footsteps.
Frequently Asked Questions